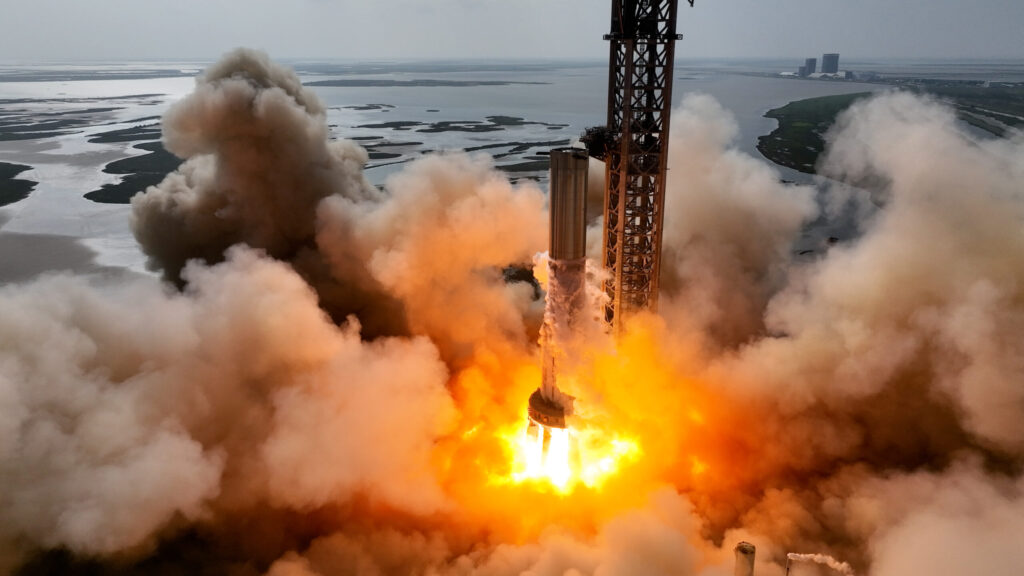 SpaceX's giant Starship vehicle just took a huge step toward its first-ever orbital test flight, which could take place as soon as next month. A Starship first-stage prototype known as Booster 7 ignited 31 of its 33 Raptor engines during a "static fire" test today (Feb. 9) at SpaceX's Starbase facility in South Texas. The goal was to fire all 33 Raptors during the test, which occurred at 4:13 p.m. EST (2113 GMT; 3:13 p.m. local Texas time). But SpaceX will take it.
"Team turned off one engine just before start and one stopped itself, so 31 engines fired overall. But still enough engines to reach orbit!" company founder and CEO Elon Musk said via Twitter just after the test wrapped up.
The static fire lasted about seven seconds, the duration that SpaceX had mapped out beforehand, according to the company. And Booster 7 emerged from the huge cloud of kicked-up dust in one piece, which is something to celebrate as well.
https://www.space.com/spacex-starship-33-engine-static-fire
Comment: SpaceX could try for an orbital launch of a Starship/booster combo as early as next month. That's impressive. I also find it impressive that it is expected to reach orbit even if several of the Raptor engines fail to fire… damned good design.
In other Musk news Starlink is not allowing Ukraine to use its internet service with her drones. I'm curious about the thought process that went into that decision. Well, for good or bad, Elon is going to Elon.
TTG