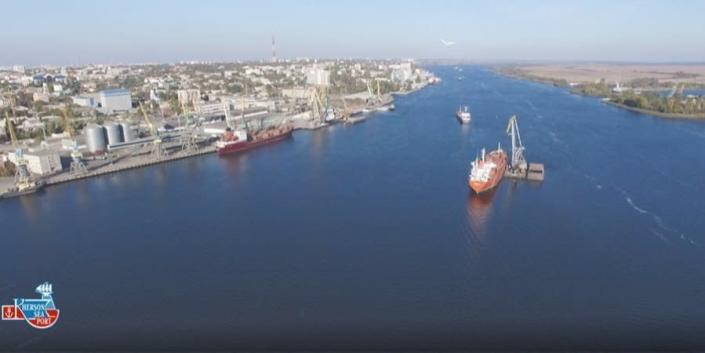 "The Kremlin has ordered its forces to withdraw from the city of Kherson on the Black Sea coast in southern Ukraine.
The order comes eight months after the Russians captured Kherson and its 300,000 residents, six months after Ukrainian troops began bombarding the Kherson garrison's supply line and two months after Ukrainian brigades launched a counteroffensive in the south aimed at liberating Kherson.
It's a profound victory for Ukraine, and a major defeat for Russia. Arguably the biggest Russian defeat in a generation.
The Ukrainians already had the momentum in Russia's nine-month-old wider war on Ukraine. Now it's safe to say the Ukrainians actively are winning the war—and soon could advance on other Russian-occupied territories and cities. The destroyed historic port of Mariupol, for instance. Or even the strategic Crimean Peninsula.
The order for Russian forces to retreat to the left bank of the wide Dnipro River, which runs just south of Kherson before emptying into the Black Sea, came from Russian defense minister Sergei Shoigu rather than from Russian president Vladimir Putin. In that way, Shoigu insulated his boss from the outcry that followed the announcement.
Russian media figures and military bloggers melted down over Kherson. "What is happening is a combination of catastrophic mistakes," one blogger lamented."
Comment: Milley now says that 100 k Russian troops have been killed or wounded in the war so far and that the numbers are about the same for the Ukrainian military along with 40 k civilians killed. These numbers are probably DIA estimates based largely on SIGINT on Russian casualty reporting in the clear, piecing it together like a jigsaw puzzle. The same is true on the Ukrainian side plus whatever they may tell us.
The Russians admit that Ukrainian long-range fires against their LOCs to the troops on the right bank of the Dnipro have made it impossible to supply those forces and that has made this withdrawal necessary. That is a hell of an admission. pl
Biggest Defeat For Russia In A Generation As Starving Troops Flee Across A Key Ukrainian River (msn.com)
'Well over' 100,000 Russian troops killed or wounded in Ukraine, U.S. says (msn.com)