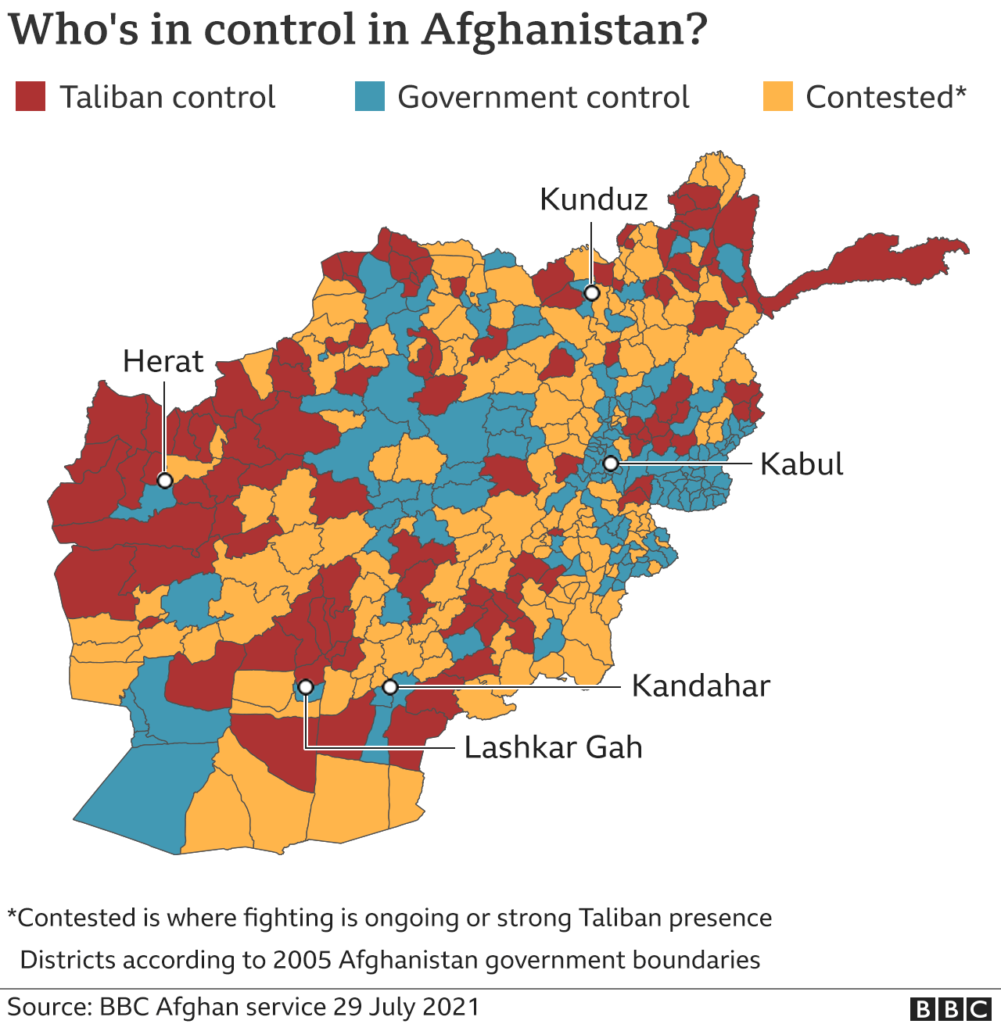 "President Barack Obama had promised to end the war, so on Dec. 28, 2014, U.S. and NATO officials held a ceremony at their headquarters in Kabul to mark the occasion. A multinational color guard paraded around. Music played. A four-star general gave a speech and solemnly furled the green flag of the U.S.-led international force that had flown since the beginning of the conflict.
In a statement, Obama called the day "a milestone for our country" and said the United States was safer and more secure after 13 years of war.
"Thanks to the extraordinary sacrifices of our men and women in uniform, our combat mission in Afghanistan is ending and the longest war in American history is coming to a responsible conclusion," he declared.
Army Gen. John Campbell, the commander of U.S. and NATO forces, also hailed the purported end of the "combat mission" and embellished some of its achievements. Since the start of the war, he asserted falsely, life expectancy for the average Afghan had increased by 21 years.
"You times that by about 35 million Afghans represented here in the country, that gives you 741 million years of life," he added, crediting U.S., NATO and Afghan forces for what sounded like a remarkable improvement. (A federal audit later discredited the figures as based on spurious data; life expectancy for Afghans had actually increased by about seven years, not 21).
But for such a historical day, the military ceremony seemed strange and underwhelming. Obama issued his statement from Hawaii while he relaxed on vacation. The event took place in a gymnasium, where several dozen people sat on folding chairs. There was little mention of the enemy, let alone an instrument of surrender. Nobody cheered.
In fact, the war was nowhere near a conclusion, "responsible" or otherwise, and U.S. troops would fight and die in combat in Afghanistan for many years to come. The baldfaced claims to the contrary ranked among the most egregious deceptions and lies that U.S. leaders spread during two decades of warfare." Whitlock
Comment: I hope the Chinese do better than NATO or the Soviets. The brass hats never understood counterinsurgency. Obama let his ego (on display on MV) be flattered by them. They understood him and brownosing, and nothing else. Americans are ill suited to the task of comprehending alien cultures. pl
https://www.washingtonpost.com/investigations/2021/08/12/obama-afghan-war-ending-afghanistan-papers-book-excerpt/