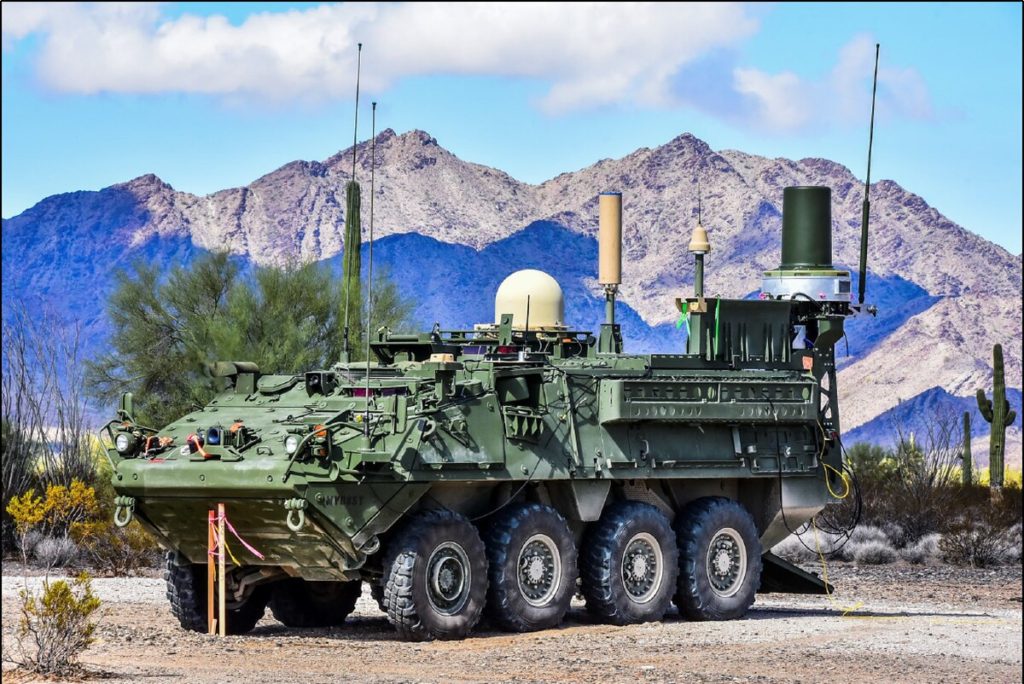 "BELCAMP, Maryland — The Army will nearly triple the number of electronic warfare personnel in the next two years to begin staffing specialized units and staff sections at every echelon from brigade up. The schoolhouse is preparing to increase the number of enlisted electronic warfare personnel from 180 to 500 in the next year to two years, Brig. Gen. Paul Craft, commandant and chief of cyber at the Army Cyber School, said Wednesday at the Cyber Electromagnetic Activity conference hosted by the Association of Old Crows."
"Adversaries have placed a high level of importance on the electromagnetic spectrum, investing in capabilities to jam communications or even geolocate enemy units based on their electromagnetic signature. As this maneuver space has gained attention, the Army wants more skilled personnel that understand the environment and can translate it to commanders to make more informed decisions."
"In 2018, the Army folded electronic warfare personnel into the cyber branch converging around an emerging concept the service called cyber and electromagnetic activities, or CEMA. For the high-end personnel, the schoolhouse would send them to the cyber mission force at U.S. Cyber Command. However, others will learn foundational concepts of cyberspace and the electromagnetic spectrum and could serve in new tactical electronic warfare units or in integrated cyber, electronic warfare, information operations units, as well as staff sections."
"The growth in personnel "is because of the number of CEMA sections that we're going to have in every brigade combat team, every combat aviation brigade, every division, every corps, every ASCC [Army Service Component Command]," Craft said. "The CEMA sections have existed, but they're being built out." The CEMA sections are cyber and electronic warfare personnel that exist in the staff section at whatever echelon they're assigned to and act as planners and managers of their disciplines for the commander. The plan is to have a staff section at every echelon from brigade up in the next five years."
"Craft also noted the Army is in the process of building electronic warfare platoons and companies that will also exist within the brigade, division and corps levels. As part of Army unit design updates, every brigade combat team will have an electronic warfare platoon and a separate signals intelligence network support team." (C4ISRNET)
Comment: My first reaction upon reading this was it's about freakin' time. Radio electronic combat has received a strong emphasis in the Soviet Army and now appears to be even more impressive in the Russian Army. I have no idea how the Chinese are doing. Our decades long immersion in chasing jihadis from cave to cave left us ignoring this field or half-stepping through it at best. I would hope the Air Force and Navy have faired better.
Given the direction the technology has gone, it's no surprise that the Army has integrated the EW career fields into the cyber branch, now called the Cyberspace Electro-magnetic Activities branch. The Army Cyber School is located at Fort Gordon, Georgia. (I wonder what the new name is going to be?) The Army Signal School is also there. That place must smell of ozone from miles away. Perhaps they will all eventually merge into one massive branch or it will morph into a combined center of excellence like infantry and armor branches morphed into the Maneuver Center of Excellence at Benning.
The consolidation and expansion of personnel in the Army's cyber electromagnetic activity arena is just one part of a doctrinal, organizational, strategic and tactical shift in DoD's theater level operations. But more on that in my next post. 
https://www.c4isrnet.com/electronic-warfare/2021/05/27/the-army-is-nearly-tripling-electronic-warfare-personnel/