I know I mentioned that a pair of beavers have taken up residence in the woodland cathedral behind my house. I suspected as much last January when I noticed water on what is usually dry land while sitting on my thinking log. I took a walk to the stream and followed it down to find a small pile of mud and sticks barely two feet tall. I could tell it was the beginning of a beaver lodge. Beyond I saw their dam. I was thrilled to have new neighbors.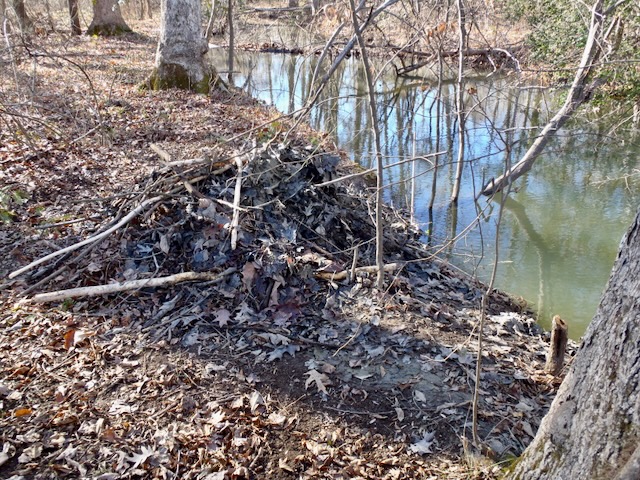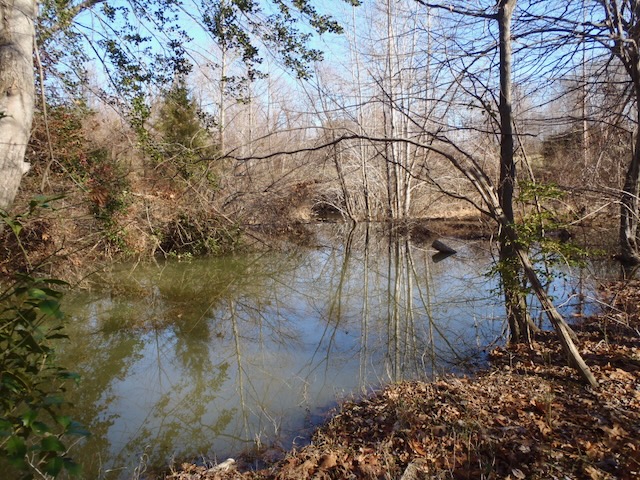 Since January, I've checked on their progress every couple of weeks. They've been, you guessed it, busy as beavers, adding a little to their dam, greatly expanding their lodge and clearing brush and small trees in the process. I brought a lot of my tree trimmings this year down to the pond's edge and was pleased to see they accepted my offerings.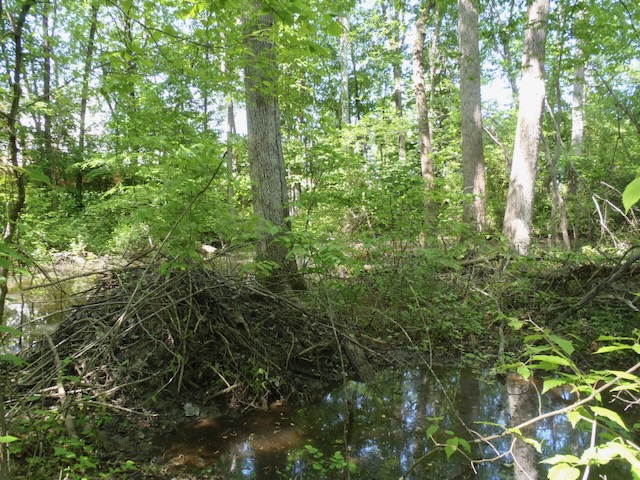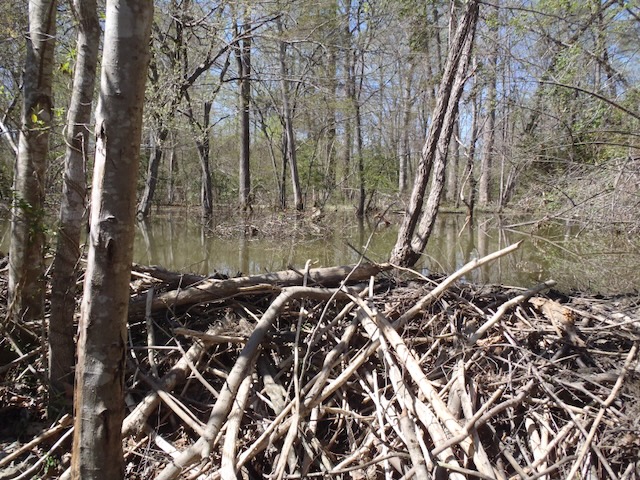 In the above photo, you camn make out the lodge just to the left of the twin trunked tree. This is almost half of the pond. Beyond the lodge, the stream is backed up about 75 to 100 yards deep enough to cover a submerged beaver.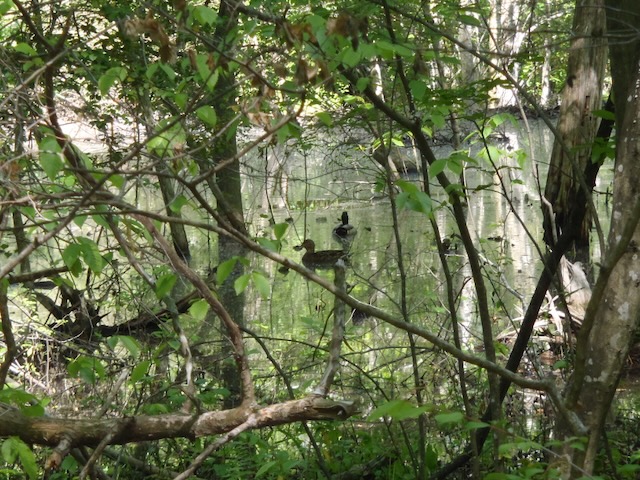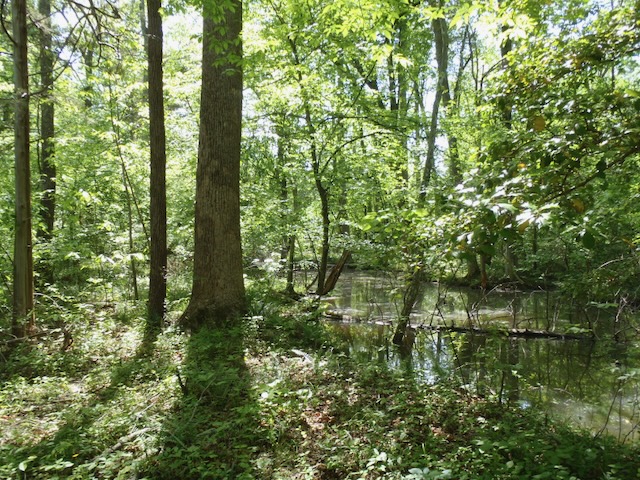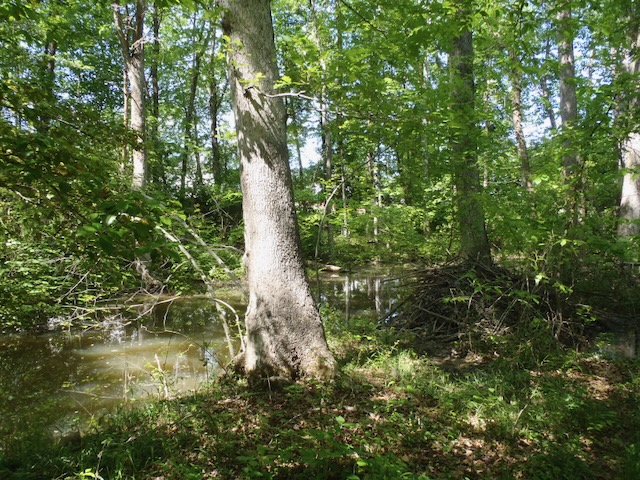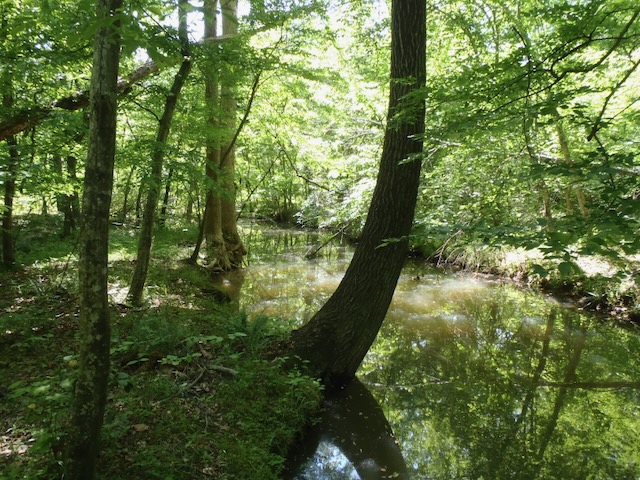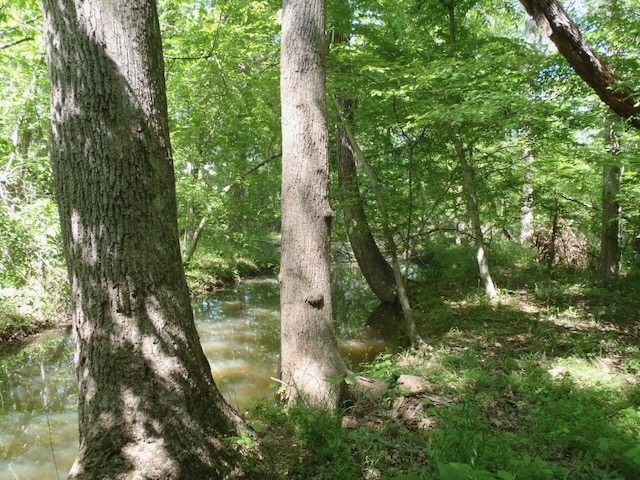 The last four photos are along the backed up portion of the stream. Above this, the stream still gurgles happily. Idyllic, no? It's hard to believe this is all only 100 to 200 yards behind my house. Even now with the woodland fairly well leafed out, I can make out the pond from my thinking log and even from my gazebo. From my log, I spied the beavers swimming a few times but to get a better look, I'll have to stake out a vantage point, sit still and wait for dusk. I've contemplated putting my kayak in the pond some evening and waiting for them there. That might mark me as truly mad, but it would be well worth it. Next spring I'll do the same to see the kits. This is why I don't spend a lot of time watching TV. That and I'm far too tight to pay for cable or streaming services.
TTG