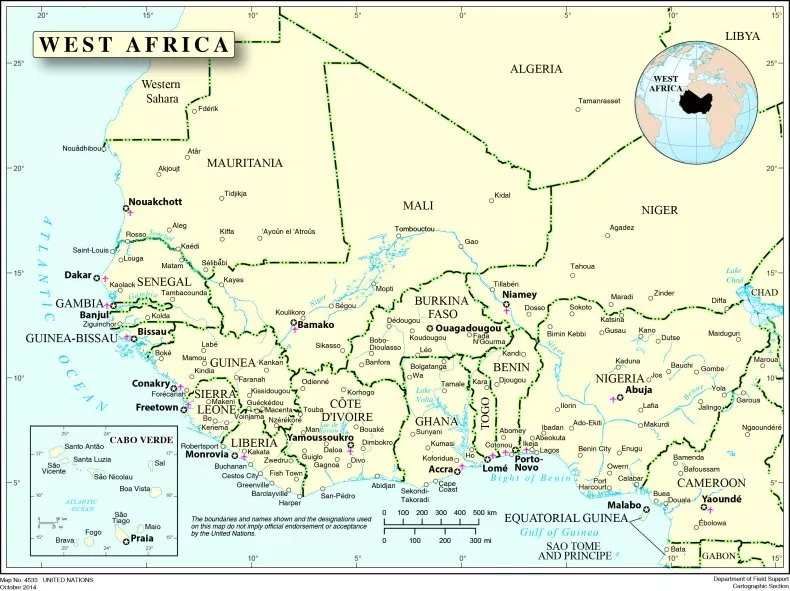 Only four days remain in the deadline established by a coalition of West African nations for Niger to return to democratic rule, a demand that has been shunned by fellow military-led Burkina Faso and Mali, who have jointly warned that any intervention would amount to a declaration of war. While conflict is far from guaranteed, the conditions for a major escalation are quickly brewing on a continent that has played host to some of the deadliest wars of the past century. Such a confrontation would have vast ramifications, not only for the peoples of the Sahel region, but far beyond, with the potential to draw in the likes of the United States, France and Russia among other invested powers.
And with Economic Community of West African States (ECOWAS) Chair Nigerian President Bola Tinubu committed to undoing Nigerien General Abdourahamane "Omar" Tchiani's takeover of the neighboring nation last week, the threat of a confrontation looms heavy on the horizon. "I think we shouldn't underestimate ECOWAS' resolve to see this coup fail in Niger," Ibrahim Maiga, senior adviser of the International Crisis Group's Sahel Project, told Newsweek. "Tinubu has shown firmness in terms of seeing this not go through, and Tinubu is loyal for all the strong decisions that he took in his country," he added. "So, we shouldn't underestimate his willingness to go that far, including the use of military intervention."
Maiga, who previously served as special adviser to Mali's prime minister between two military coups that occurred in that country in 2020 and 2021, was skeptical of Burkina Faso and Mali's capacity to resist such an incursion through military force, but he spoke to the urgency through which they have responded. "They suspect that, if ECOWAS were to succeed in reversing the coup in Niger, they would all be under threat of seeing ECOWAS coming to their own countries," Maiga said. "So, it's actually for their own security too and for themselves." On the other hand, if ECOWAS fails to restore Niger's democracy and "if the coup in Niger succeeds," Maiga said, "I think that other countries should start fearing that something similar will happen to them."
The high stakes of the situation in Niger extend beyond the Sahel but its causes are ultimately rooted in longstanding issues at home and in the immediate region.
Despite the impoverished conditions in which much of the country's roughly 25 million people live, Niger is home to a wealth of resources, including uranium that serves as a major export to European nations such as former colonizer France. Niger secured its independence in 1960 and has since experienced intermittent periods of military and democratic rule, the latest of which occurred with President Mohamed Bazoum, who appears to be in custody since his ousting last week.
As is the case in many post-colonial states in West Africa, France has maintained strong influence in Niger, including a military presence. Around 1,500 French troops are stationed there as part of ongoing counterterrorism operations against groups active in the broader Sahel region, including those tied to Al-Qaeda and the Islamic State militant group (ISIS).
Niger's importance to the French military footprint in Africa has grown in recent years as French forces were expelled from neighboring Burkina Faso and Mali, as well as from the Central African Republic. In each of these countries, growing anti-French sentiment has been matched by a swell of support for Russia and its leading private military company, the Wagner Group, whose chief, Yevgeny Prigozhin, welcomed Tchiani's takeover. Russian flags and anti-French slogans were abundant in Niger among supporters of the upheaval and the establishment of the now-ruling National Council for the Safeguard of the Homeland. Non-state actors have also seized on the discontent, with a group known as the M62 Movement threatening to detain European nationals until foreign troops are expelled from the country.
Maiga, however, asserted that Moscow's influence was not the driving factor behind the mutiny and the rise in anti-Western sentiment. Instead, he pointed to factors both local and regional. "It all goes back to the history of colonialism, neocolonialism, but recently what makes anti-French sentiment stronger is the perception that France is not playing a fair game in its fight against terrorism," Maiga said. While Niger has had greater success in the fight against Sahel-based insurgency than Burkina Faso and Mali, insecurity remains a major issue in the country in spite of a decade of French support. Also weighing on the minds of Nigeriens is a "growing disenchantment with the democratic elite" leading the country who "have not given the example of right and effective governance, addressing people's needs, performing up to people's expectations," according to Maiga. (continued below)
https://www.newsweek.com/countdown-next-great-war-has-begun-africa-1817095
Comment: An ominous title to the article to be sure. If left to their own devices, the West Africans will, I think, find a way through this without adding greatly to the bloodshed or humanitarian crisis. Militarily, I believe there is an equilibrium in the region further constrained by the continuing struggle against the militant Islamists groups.
The people of Niger and elsewhere in the region are tired of the remnants of colonialism. The French military are the foremost symbol of that colonialism. Many of the locals are also asking why their countries are so rich in resources and they remain poor. They're blaming the local political elites for that as well as the remnants of Western colonialism.
The article makes two points clear. The instability and unrest are largely due to local failures of leadership and management. However, our intervention in Libya unleashed an intensification of militant Islamist group activity that greatly exacerbated those local failures. Any tinkering around on our part beyond encouraging negotiations and maybe some quiet economic bribery will very likely further exacerbate these local problems, lead to greater bloodshed and cause a far larger humanitarian disaster. I don't think the Chinese or Russians want that, either.
TTG