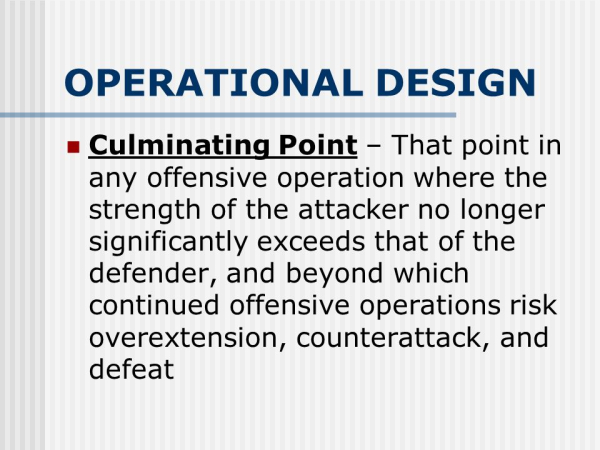 When I was at the US Army War College one of my favorite things was to "hang out" with Dr. Michael Handel, the resident Clausewitz Scholar. We had many productive discussions.
Among the topics discussed was the culminating point of a battle or campaign. This is the point in an offensive action at which the positive factors in an advance are outweighed by the negatives.
Clausewitz postulated that an offensive could be pressed past its culminating point by the advancing force but that past that point the offensive force becomes more and more susceptible to a sudden reverse and defeat.
IMO, the Russian armed forces in Ukraine are approaching or may have already gone past the culminating point of their effort. pl