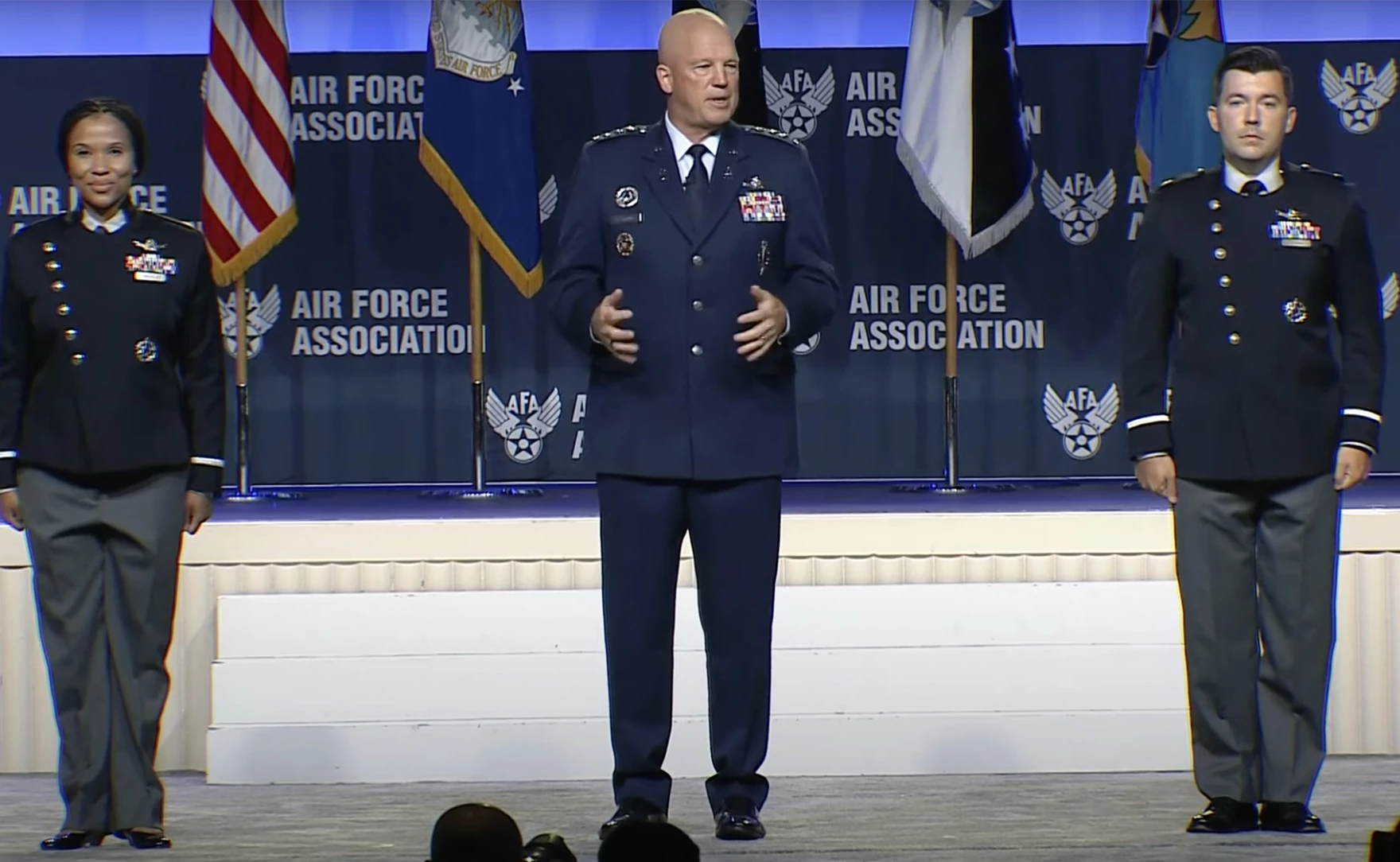 NATIONAL HARBOR, Md.—The Space Force this week unveiled its new designs for service dress and workout uniforms as it continues to forge its own identity in the Pentagon. Two guardians showed off the business uniform for the first time at the Air Force Association's annual conference here, showcasing a unisex look that the Space Force initially devised for women before adjusting for men's comfort as well.
The Space Force is the first military service created since women were given the opportunity to hold the same roles as men, making this the first uniform designed with women in mind from the start.
https://www.airforcetimes.com/news/your-air-force/2021/09/21/the-space-forces-new-service-dress-and-pt-uniforms-have-landed/
Comment: Well… these are prototypes. I wonder if the service cap will be styled after an Uhlan helmet.
TTG