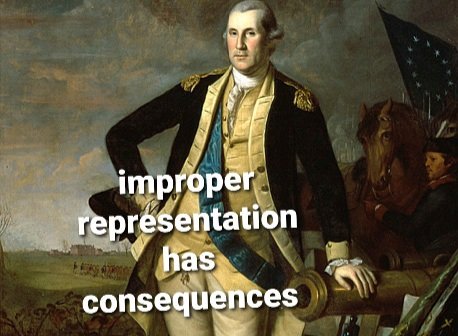 40 some days into the Biden Admin and it's amazing to only those who were not paying attention how quickly its all descended into neoliberal globohomo farce with us bombing Syria, putting a man in a dress as Secretary of Health, and Merrick Garland not understanding how Title 8 immigration law works. As the old saw goes "you'll never surprise a pessimist".
Now we are seeing the heirs apparent to 2024 begin to rise. Nikki Haley spins back and forth condemning Trump and then kissing his ring. She is yet another Brahmin class striver from the subcontinent that has invaded the US. "Remember when Lord Indra arrived on the banks of the Ganges, the first word he said before slaughtering 100 million aboriginals was "Namaste"."
Honestly there are a lot of assumptions here (will explain at the end of this), but the big one is going to be how Trump and DeSantis play together in 2024. Trump still has a large degree of support amongst the Forgotten Americans, but he's a failed tribune. I say this as a man who appreciates the work he did of revealing so much of our society as Fake + Gay, but was both unable to rule and unwilling to step into the role fate provided him on Jan 6th. Furthermore he continues to make ATROCIOUS personnel decisions, endorsing more neocons and racial greivance mongers who declare themselves "MAGA" before going back to Kemp style Republicanism. There's a good piece by the guy who founded overstock.com about his involvement with the Trump legal challenge and how it was pretty much wholesaled over to Giuliani, who didn't understand it and didn't really care to challenge vote fraud in a court instead relying on procedural issues.
Anyway, I like DeSantis. He's got Trump's touch for dealing with the media: scornfully, like they deserve. Probably due to the fact they attempted to push a gay felon drug user as governor of Florida. He's also got a solid grounding in executive experience and knows how government works, and that personnel IS policy. That there was the single biggest failure of the Trump Administration, that competent, trustworthy people, when they were found, would get locked out from the President by Kushner and Ivanka who were more worried about appeasing their coastal friends.
The problem that DeSantis has is that his role is "heir to Trump", and you can't be the heir to the old King if he's still around in 'power' as it were. DeSantis will need to figure out a way to coopt Trumpism with Trump still around so he doesn't end up in a Ted Cruz situation. That's his particular needle to thread.
Of course, this is all extremely academic and assuming we live in a functioning republic or whatever. We don't and I fully expect 2022 and 2024 to have plenty of electoral shenanigans, by which I mean wholesale election fraud where gee golly gillickers we just found another borillion votes that we must count and what do you know they all were for the Dem.
The real question about 2024 is which man is going to be the leader for the inevitable system shattering event which occurs: a man who already walked up to the Rubicon and went fishing (while abandoning his supporters to be held in prison without bail by an arbitraty system of 'justice'), or the governor of one of the most important southern states with all the resources that entails? Time will tell.