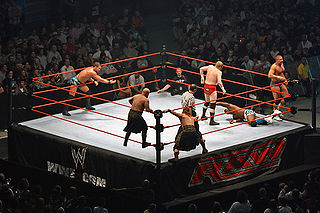 By Robert Willmann
As a type of theater, professional wrestling is a scripted performance to entice the audience and coax it to come back for more. With in-your-face interviews before and after a match including insolent insults, and fascinating stunts and acrobatics during one, the fans suspend disbelief and gladly go along with it. For the U.S.A., national politics for quite some time has been and is professional wrestling.
Today's main event is the "Fiscal Responsibility Act of 2023", H.R. 3746. With a title like that, hold on to your wallet! Let's take a look.
Introduced in the House of Representatives two days ago on 29 May 2023, the proposed legislation is 100 double-spaced pages of convoluted language. Last night, a House ruling said–
"05/30/2023-9:26pm. Rules Committee Resolution H. Res. 456 Reported to House. Rule provides for consideration of H.R. 3746 with 1 hour of general debate. Previous question shall be considered as ordered except motion to recommit. Measure will be considered read. Bill is closed to amendments. Action By: House of Representatives."
The bill's title is in the form of the federal government's favorite new words — misinformation, disinformation, and malinformation. Then comes section 2, the table of contents, which divides the proposal into four "divisions"– (A) Limit federal spending, (B) Save taxpayer dollars, (C) Grow the economy, (D) Increase in debt limit. At the very end is section 401, the wording that matters [1].