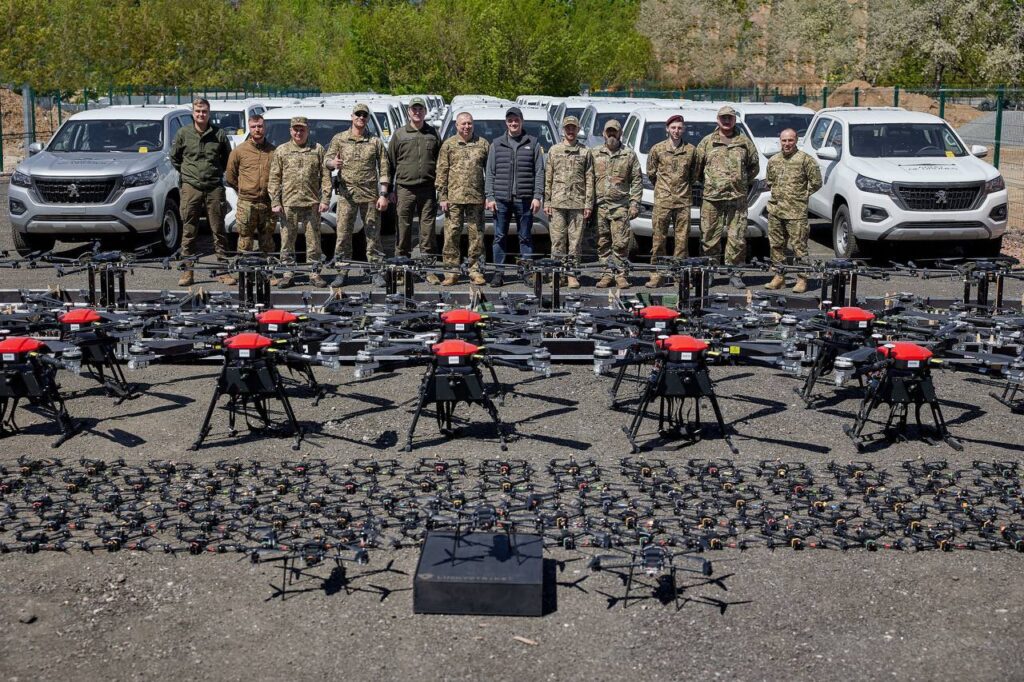 Eight new UAV strike companies are ready for battle – they have been given pickup trucks, attack copters and FPV drones. UAVs for the Army purchased drones within the framework of President Volodymyr Zelensky's UNITED24 platform and at the expense of the state budget.
It is important that all drones are Ukrainian-made. We continue to remove obstacles for the development of Ukrainian companies. There will be many more changes. So that Ukraine produces thousands of drones every month, which the Defense Forces need right now.
The creation of strike companies is an unprecedented and timely step. I am grateful to the General Staff, the Ministry of Defense and the State Intelligence Service for the innovative approach to decision-making. The three shock companies that we launched a few months ago are already having successful results at the front.
Comment: So announced Mykhailo Fedorov, Minister of Digital Transformation of Ukraine, on his Telegram channel. These photos accompanied the announcement. Ukraine and the Ukrainian Military are taking the drone revolution seriously. They're also tying this all together through the apps they develop and constantly improve. These fit perfectly into the total national defense strategy that I've mentioned a few times. But I do wonder how they're preparing to address the drone jamming problem. These comments by Trent Telenko encapsulate most of what I'm thinking about these new strike companies.
And there is no such company of similar military capability inside the US or any other Western military. There are orders of magnitude differences between masses of drones as expendable information/lethal munitions versus drone "platforms" costing 1,000's of times more.

The unit cost of a MQ-1C Grey Eagle system was US $21.5M (FY2013) US$31.2M (inc. R&D). That was 4 MQ-1C drones and the command unit. Everything in those Ukrainian photos was had for around $2 million at the outside. Which of those two drone unit options do you think has more front line combat capability in surface to air missile contested airspace? Which unit do you think is easier to replicate in numbers? Which unit do you think can continue operating at 30% drone loss rates a week?

The age of unquestioned Western air dominance and low air platform attrition that the MQ-1C was developed in is gone. Ukraine's drone companies can provide more combat capability in deeply attritional peer conflict. It is replacing most of the roles of both jets and artillery. Small drone airpower answering more often to sergeants than flag rank officers is the present reality of peer level conflict. Western militaries ignore this development at their peril.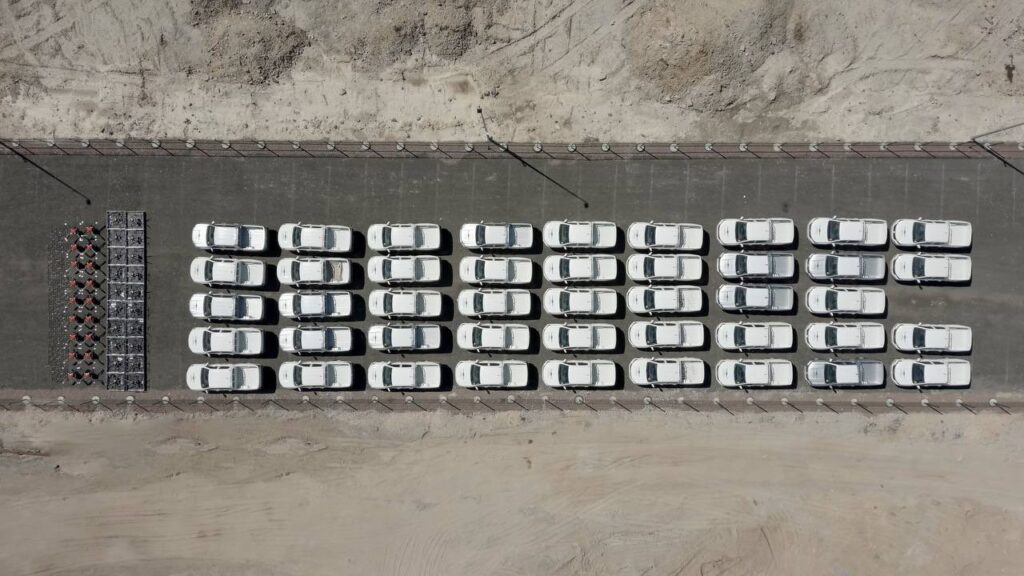 The larger drones are the eight engined R18 (20 shown) and the quadcopter Bat (18 shown). Even the pickups are interesting . They are Peugeot Landtreks produced in China in partnership with a Chinese company to be marketed exclusively to third world countries. Accordingly, they are rugged, reliable and perfect for poor road and off road conditions. These drone carrying Peugeots are the next evolution in the army of technicals that appeared in North Africa decades ago.
TTG
https://en.wikipedia.org/wiki/R18_(drone)