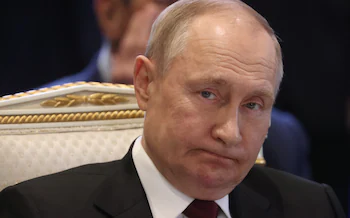 "Back in the 1990s, when Europe experienced another eruption of barbarous violence in the form of the Yugoslav conflict, there was a similar mood of pessimism that those responsible for committing genocidal horrors, such as the Srebrenica massacre, would ever face justice. Yet, just a decade later, the key perpetrators of such atrocities, including the former Yugoslav president Slobodan Milosevic and his willing Bosnian Serb accomplice, Radovan Karadzic, found themselves arraigned on war crimes charges before the International Criminal Tribunal for the former Yugoslavia.
Whether Putin and his cronies suffer a similar fate depends to a large extent on how the Ukrainian conflict ends, and if the Russian autocrat manages to survive in power after his litany of disastrous miscalculations.
To date, Putin has enjoyed impunity for the violence his forces have committed in war zones ranging from Chechnya to Syria, where a generation of Russian commanders honed their skills levelling the ancient city of Aleppo. These same Russian generals have spent the past nine months subjecting Ukraine's civilian population in the Donbas to similar torment.
Putin no doubt calculates that he will never be held accountable because, as Russia holds one of the five permanent seats on the United Nations Security Council, it can veto any move by the West to establish a war crimes tribunal along the lines of the Yugoslavia court. China, too, would object, as it would resist the establishment of any body that could investigate its own genocidal treatment of the Uyghurs."
This is how Vladimir Putin's dismal rule ends (telegraph.co.uk)