Extraordinary claims about the small-brained human relative Homo naledi challenge prevailing view of cognitive evolution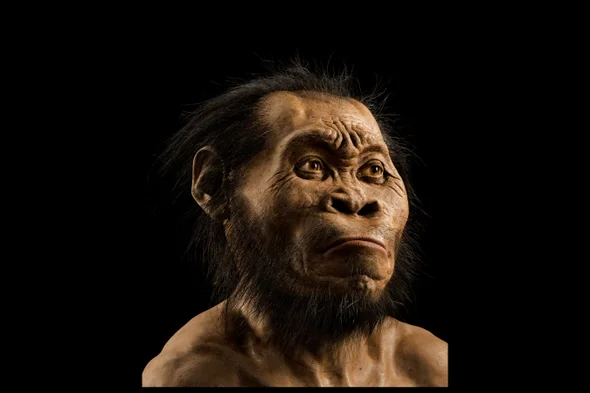 In the millions of years over which humans have been evolving, brain size has tripled, and behavior has become exponentially more elaborate. Early, small-brained hominins (members of the human family) made only simple stone tools; later, brainier ancestors invented more sophisticated implements and developed more advanced subsistence strategies. As for behavioral complexity in our own egg-headed species, Homo sapiens, well, we went all out—developing technology that carried us to every corner of the planet, ceremonially burying our dead, forming extensive social networks, and creating art, music and language rich in shared meaning. Scientists have long assumed that increasing brain size drove these technological and cognitive advances. Now startling new discoveries at a fossil site in South Africa are challenging this bedrock tenet of human evolution.
Researchers working in the Rising Star cave system near Johannesburg report that they have found evidence that the small-brained fossil human species Homo naledi engaged in several sophisticated behaviors previously associated exclusively with large-brained hominins. Describing their findings in three papers to be published in the journal eLife, they contend that H. naledi, whose brain was around a third of the size of our own, used fire as a light source, went to great lengths to bury its dead, and engraved designs that were probably symbolic in the rock walls of the cave system. The findings are preliminary, but if future research bears them out, scientists may need to rethink how we became human.
https://www.scientificamerican.com/article/this-small-brained-human-species-may-have-buried-its-dead-controlled-fire-and-made-art/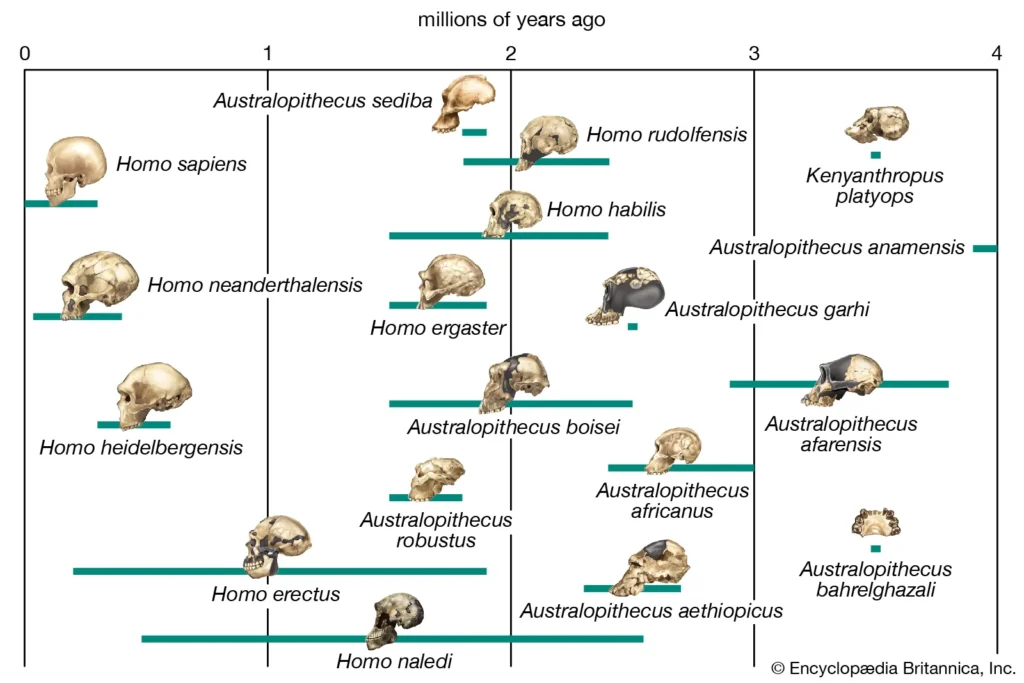 Comment: These stories always fascinate me. My early interest in anthropology grew from watching all those National Geographic shows about Louis B. Leakey rooting around for bones in Olduvai Gorge. Then I found Robert Ardrey's "African Genesis" and was enthralled by his tales of australopithecus africanus. This led to watching Jane Goodall, my first celebrity crush, and her Gombe Stream chimpanzees. I was again thrilled by her discovery of the chimpanzees making and using tools which challenged our definition of man. So man, so smug and full of himself, is not so unique after all.
These findings about homo naledi drive another nail in the coffin of the uniqueness of modern man. Homo naledi, a being just barely human, used fire, buried their dead and created art. Sounds like a culture to me. And an apparently long lived culture. If we want to maintain our uniqueness, we will have to, once again, redefine what it means to be human.
I believe a better idea is to admit that we are far more an integral part of creation, both here on Earth and beyond, than some unique entity meant to have dominion over the rest of creation. Maybe then we can begin to acknowledge and comprehend some of the wonders around us such as the rich and complex ways of the animals and plants that share this world with us. Perhaps then we will be able to accept what lies beyond our world.
TTG
https://www.cnn.com/2023/06/05/world/homo-naledi-burials-carvings-scn/index.html?iid=fw_var-reg-hp-9
https://www.newscientist.com/article/2350008-homo-naledi-may-have-used-fire-to-cook-and-navigate-230000-years-ago/