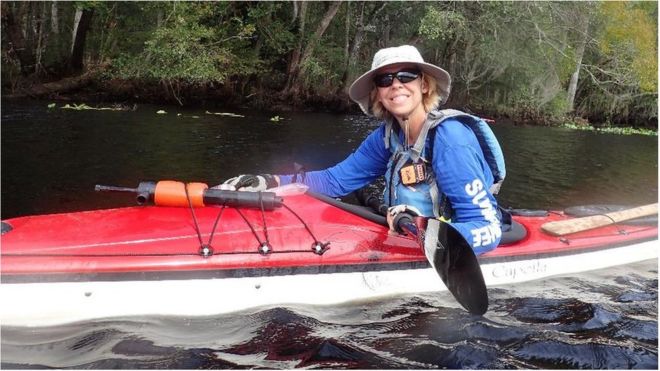 "The technology is a "living drug" made from a patient's own cells at one of the world's leading centres of cancer research.
Dr Steven Rosenberg, chief of surgery at the National Cancer Institute, told the BBC: "We're talking about the most highly personalised treatment imaginable."
It remains experimental and still requires considerably more testing before it can be used more widely, but this is how it works: it starts by getting to know the enemy.
A patient's tumour is genetically analysed to identify the rare changes that might make the cancer visible to the immune system.
Out of the 62 genetic abnormalities in this patient, only four were potential lines of attack.
Next researchers go hunting. A patient's immune system will already be attacking the tumour, it's just losing the fight between white blood cells and cancer.
The scientists screen the patient's white blood cells and extract those capable of attacking the cancer.
These are then grown in huge quantities in the laboratory.
Around 90 billion were injected back into the 49-year-old patient, alongside drugs to take the brakes off the immune system."  BBC

———–
That is she kayaking about.  pl