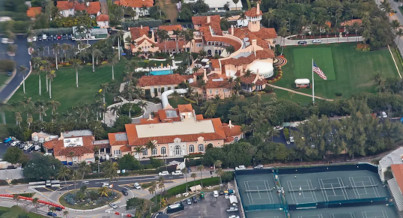 By Robert Willmann
The dismal sight of federal judges looking for the most part like rubber stamps for the executive branch and Department of Justice has been blocked so far by two court orders in Donald Trump's lawsuit asking for a special master to review the items seized from his home by the FBI and for the items to be returned.
Filed on 22 August 2022, the civil case is of a type not commonly seen after a search warrant has been executed and before a person has been charged with a crime, but it can be legally justified [1]. The day after the lawsuit was filed, an order appeared on the court clerk's docket sheet that is often called a minute order, but in the Southern District of Florida they call it a paperless order–
"… The Court is in receipt of 1 Plaintiff's Motion for Judicial Oversight and Additional Relief. To facilitate appropriate resolution, on or before August 26, 2022, Plaintiff shall file a supplement to the Motion further elaborating on the following: (1) the asserted basis for the exercise of this Court's jurisdiction, whether legal, equitable/anomalous, or both; (2) the framework applicable to the exercise of such jurisdiction; (3) the precise relief sought, including any request for injunctive relief pending resolution of the Motion; (4) the effect, if any, of the proceeding before Magistrate Judge Bruce E. Reinhart; and (5) the status of Plaintiff's efforts to perfect service on Defendant. Signed by Judge Aileen M. Cannon on 8/23/2022. (AMC) (Entered: 08/23/2022)
This order was actually premature in the processing of the case. The judge jumped the gun a little because Trump did not file the original document in the form of a request for a temporary restraining order or another doctrine in which a court might take action before the other party had entered an appearance in the lawsuit and filed a paper of some sort in response. Why did the judge do this?