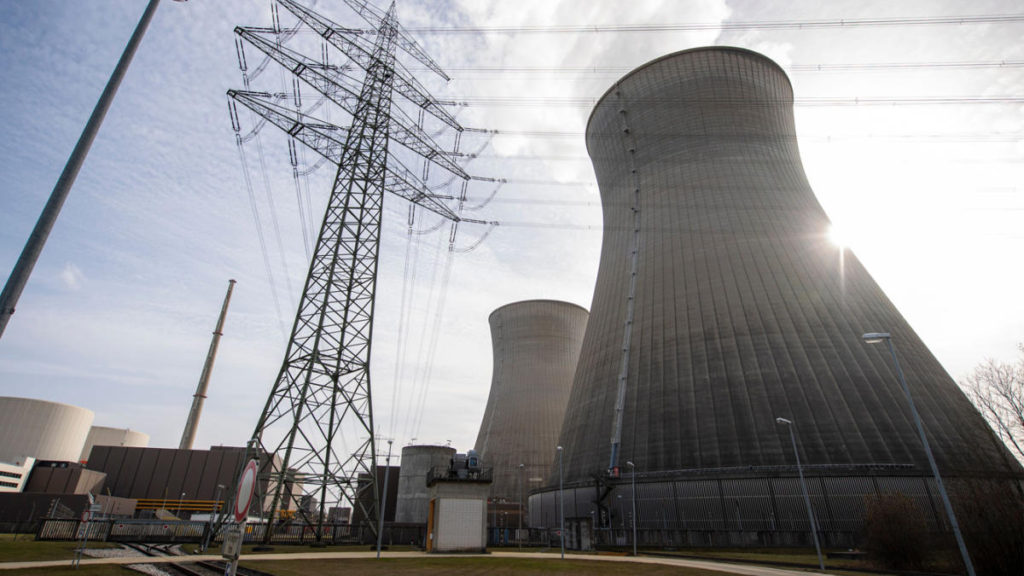 "In an interview at the U.N. Climate Change Conference, Secretary of Energy Jennifer Granholm told Yahoo News on Friday that the Biden administration is "very bullish" on building new nuclear reactors in the United States.
"We are very bullish on these advanced nuclear reactors," she said. "We have, in fact, invested a lot of money in the research and development of those. We are very supportive of that.
Nuclear energy is controversial among environmental activists and experts because while it does not create the greenhouse gas emissions that cause climate change, it has the potential to trigger dangerous nuclear meltdowns and creates radioactive nuclear waste.
Most of the Biden administration's effort to reduce reliance on fossil fuels, and almost all the rhetoric at the climate change conference, also known as COP26, is about promoting other clean forms of energy, such as wind and solar power.
But Granholm noted that wind and solar are not yet capable of generating "baseload" capacity, meaning power that can be reliably ramped up to meet demand even when the wind isn't blowing or the sun isn't shining." Yahoo
Comment: I have always been partial to this woman. Maybe it has been for her looks which have always been spectacular. Maybe it is because we are both dual US and Canadian citizens. Unfortunately, this is the first sensible thing I have heard her say in a long time. She is right of course, first nuclear and then fusion are the answers to the world's energy needs. pl
https://news.yahoo.com/us-very-bullish-on-new-nuclear-technology-granholm-says-110016617.html