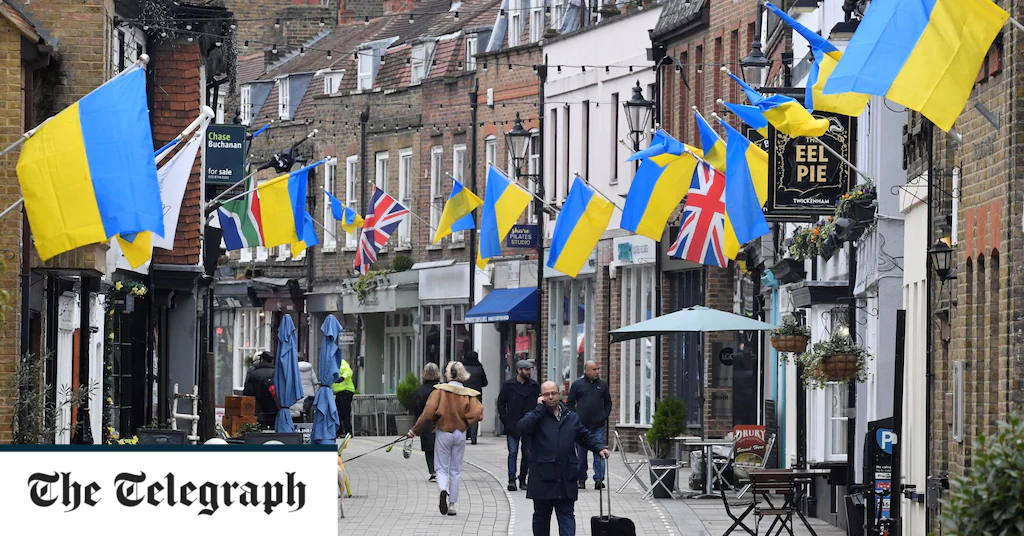 "The obvious aim is sap morale and force Ukraine to negotiate – but so far, it's having quite the reverse effect. As far as opinion polls can ascertain, Ukrainian public opinion is to keep fighting until every inch of Ukrainian territory is reclaimed – Crimea very much included. If Zelensky were to negotiate a deal, there's a good chance he'd be deposed by a country whose people kicked out a president in the 2014 Maidan revolution. Ukrainians' determination to see the winter through is, it seems, absolute. But this may very well mean evacuating chunks of the country and perhaps creating a second wave of refugees.
Putin has long pinned his hopes on the winter to hurt both Ukraine and her Western allies. Turning off Russia's gas exports was intended to send energy prices soaring, especially in Germany, which had become dependent on Moscow's imports and had no Plan B. "Better a cold shower than Putin's gas," read the placards from German protesters in February – but when the time came, would they be willing to make the trade?
Since then, Germany has made near-miraculous progress in finding other energy sources and floating terminals to import liquefied natural gas (LNG). The first gas ship "Neptune", big enough to supply two million households, reached the island of Rügen on Wednesday. Several more such ships are on the way. When Germany said it wanted its national gas storage 95 per cent full by November, it looked a laughably optimistic target. But it was achieved three weeks early. Its reserves, now, are 99 per cent full.
Rather than a gas shortage, Europe now has LNG ships loitering around Gibraltar without enough storage capacity for them to unload. Wholesale gas prices are less than half their recent peak and, crucially, prices next year now look to be about half what was feared in August. The UK energy price bailout – whose expected £10 billion-a-month cost helped sink Liz Truss's government – may never have been needed, certainly not to the same extent. Europe faces a very tough winter. But, now, an endurable one.
Markets have done their work, helped by a warm November. Price signals dampened demand and increased supply – in ways economists did not expect. Wholesale food prices are now falling, raising hopes of inflation falling fast next year. In several important regards, Putin's Cold War strategy looks set to fail in Western Europe. The question is how much damage he may inflict in Ukraine.
For the past few weeks, Ukraine has grown adept at repairing the missile damage, so power plants can get up and running – limiting outages to just two or three days. But then, missiles strike again. Most are intercepted but Ukraine's air defence is not complete, and Moscow is getting better at finding weak spots and cheap Iranian drones are enabling Russian attacks to break through by sheer force of numbers. This bomb-and-repair strategy could keep being played all winter. So rather than just have a few days of outages, it's plausible Ukrainians go for weeks, or months, without power or water."
Comment: The Telegraph is not a "tabloid." pl
Vladimir Putin's plot to freeze Ukraine into submission looks destined to fail (telegraph.co.uk)