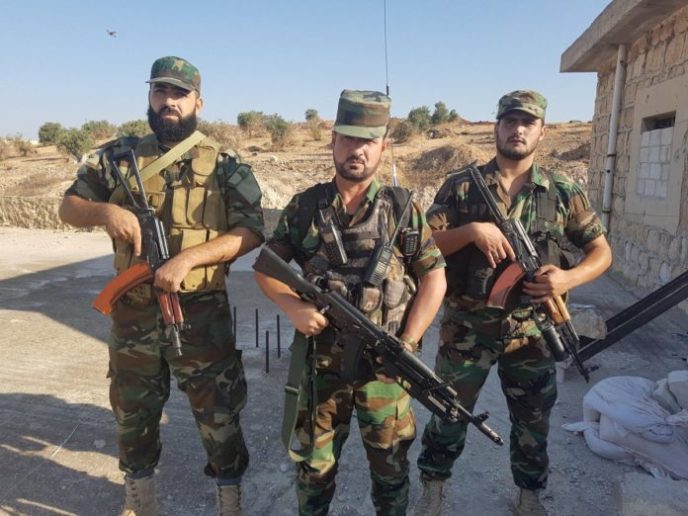 It seems a fair question given the state of Russian military doings in Ukraine and the lack of any evidence to date that Surovikan is going to improve the situation for his side.
In Syria the Russian intervention greatly improved the situation through training, advice, air support and the assistance of what the Russians call "Military Police," but was he as instrumental in the SAG's gains as we thought or were commanders like MG Suheil (above) more deserving of credit tha we thought at the time?
For example – after the completion of the re-capture of the western half of Aleppo from the jihadis in 2017 there was a choice to be made. Would the available forces be used to recover Idlib Province to the west of Aleppo while the jihadis and their Turkish supporters were as yet disorganized from their defeat at Aleppo or would the Syrian forces attack east from the city to recover the electric works other utilities and an airfield out in that direction.
My opinion at the time was and still is that if Idlib was not quickly returned to government control it would become a cancer rotting perpetually in the side of SAG control. That opinion was reflected in the conclusion of the SST wargame, "Borders of Hatay." IMO I have been vindicated in that belief.
But the main question here is the degree to which Surovikin played a role in what IMO was a bad decision. pl