A Wise LatinaX told us … "We have over 100,000 children, which we've never had before, in serious condition, and many on ventilators." When EF Hutton Speaks a Supreme Court Justice speaks, …Uhm, people check to see if that matches the evidence presented to the court? Naw, would the Washington Post actually, wait, they did. Even the Hunter Biden Laptop news breaking (a 'conspiracy theory' now known to be true.) NY Post called her justiceness out on her falsehood.
How dare they do that! You know they are our greatest threat. The children. The unvaxxed children. "The vaccine requirement was issued on Dec. 23, 2021, and went into effect on Jan. 3. The COVID-19 mitigation requires indoor businesses to enforce a vaccine requirement for patrons ages five and older."
Danger! Danger! Danger! Children aged five and older, now a threat to the OK Boomers and assorted teachers. I wonder what the parents were doing? How dare they threaten us! Especially with trying to vote us out of power.
Chicago. New York City. Los Angeles.
Would the Biden loyal, democratic party loyal, teachers unions put politics above principle? Never! They know the children are their greatest risk, and thus we must.
Just shoot them. Shoot them all. The Children.
It's been delayed, but it is not forgotten.
" As Justice Elena Kagan noted, "It's an extraordinary use of emergency power occurring in an extraordinary circumstance, a circumstance that this country has never faced before."" 1918 never happened. That pre-antibiotic – don't be a racist and call it Spanish – flu, that never happened. Or at least never got taught at Princeton or Harvard. 1619, well that's another story for another post…. 15 days to slow the spread of Trumps success? day 666. Rupt roh that's not a good number, or an 'extraordinary emergency' either.
You kept the name of the Whistleblower secret; you need to do it again. Because you know in your heart that the American people can NOT be trusted with Natural Immunity. Just as the name of the Whistleblower can't be mentioned in the US Senate Chambers, or released to the American People, you know Natural Immunity can't be mentioned in testimony before the Supreme Court. How could we possibly trust the American People – with Natural Immunity. All that ended with 1984.
All pharmacuetical companies manufacturing mRNA vaccines have Congressionally Created immunity? Everyone knows that immunity politicians create, especially for Big Pharma, is superior to anything natural.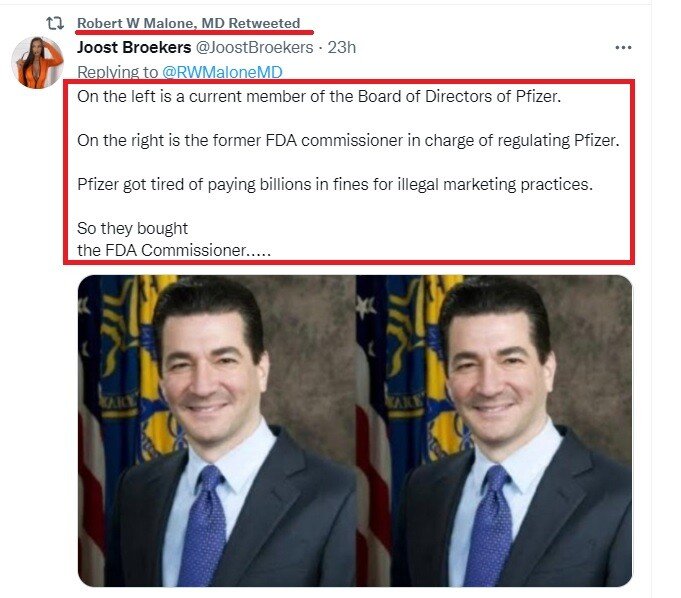 "75% of virus deaths were people with 4 or more comorbidities….."
THAT is NOT EVIDENCE BEFORE THE COURT! That's just the CDC director saying something on TV. Wise Latinax saying something that is patently false does become evidence before the court, because his Supreme Soyness Roberts sure isn't going to correct a woman. You notice that the Chief Soyness and the Supremes did not ask what the death rate amongst the zero cormobidities people were? Neither should you. Truth is trouble. Narrative uber alles.
So please let them Shoot them; again and again. Because "two dose of the vaccine offer limited protection, if any…" so says Congressionally immune Pfizer CEO.
A "vaccine"so effective you need to take it again and again. CNN Chaning tune? Oh my! I bet soon it will all be Trump's fault, and vote Orange man bad Blue, again!
I wonder if all the Senators getting intel briefs will cash out before the crash as China sends yet another lab-leak plague across the globe? Lab leak? What lab leak? Nothing to see here, move along.
Mr. Chief Justice, you need this decision forced onto the public. Now. Before anything else comes out. Especially before this gets notice: 75% of virus deaths were people with 4 or more comorbidities. Or this. The voters might figure out that our politicians are just like the people our founders had to fight. We sure wouldn't want that, otherwise, we'll have to let all the non-Americans vote – for President, too!
So let us shoot the children, all of them, before Pfizer comes out and says you need five shots, not four. Fear not, at least you'll have Judicial Branch immunity, because rules don't apply to those who make them.
posted by Fred
8,020 total views, 35 views today