New Delhi, 26 September 2021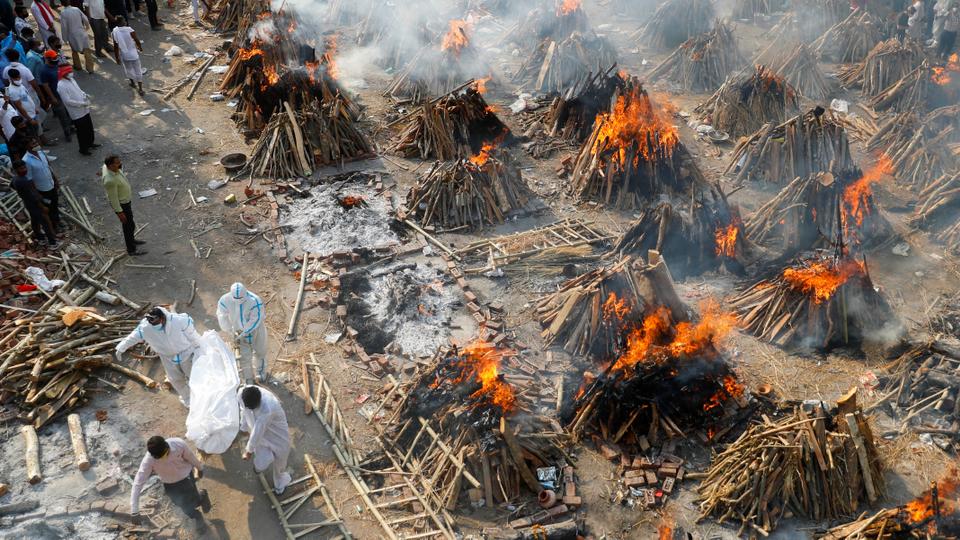 The Indian Council of Medical Research (ICMR) and the National Task Force on Covid-19 have dropped the use of Ivermectin and Hydroxychloroquine (HCQ) drugs from their revised guidelines for the treatment of the infection. The decision was taken after experts found that these drugs have little to no effect on Covid-related mortality or clinical recovery of the patient.
"HCQ may be considered for removal from guideline, with recommendation to use with caution only in clinical trial setting (since there is some genuine uncertainty regarding the possible benefit for severe cases and in low dose)," said the document titled 'considerations for exclusion of Ivermectin and Hydroxychloroquine from the clinical guidance for management of adult Covid-19 patients'. Several clinical studies have shown the low mortality benefit for HCQ, said the document. In fact, when HCQ is administered with azithromycin, it increases the risk of adverse drug effect (ADE) in patients, experts said. Studies also found there was no clarity on mortality benefit, no effect on length of hospital stay and recovery in case of Ivermectin.
Recommending that Ivermectin be dropped from the clinical guidance, experts cited 13 systematic reviews of which "7/13 showed mortality benefit, 4/13 no mortality benefit, 2/13 inconclusive/unclear." Additionally, there was a high risk of bias in many of the studies, particularly with the ones showing mortality benefit, as the level of certainty is low in them.
The recommendations were made at a meeting of the All India Institute of Medical Sciences (AIIMS) and the ICMR national task force for Covid-19 and the Joint Monitoring Group on August 20. Meanwhile, cautioning that the upcoming festival season is a critical period, AIIMS-Delhi Director Dr Randeep Guleria said the next 6-8 weeks are going to be critical and the community has to come together to ensure people follow all Covid norms and aggressively encourage vaccination. While the number of new Covid-19 cases are steadily declining across the country, the Union Health Ministry has advised states and UTs to keep a strict vigil as the country is still in the midst of the second surge of the pandemic. (India Today)
https://www.indiatoday.in/coronavirus-outbreak/story/why-hcq-ivermectin-dropped-india-covid-treatment-protocol-1857306-2021-09-26
Comment: I'm surprised to see this. I'm more surprised this decision was made back in September and it wasn't mentioned in our MSM that I know of. There was a lot of fanfare when India made the decision to offer ivermectin to her entire population. The press… go figure.
Perhaps the apparently sudden collapse of widespread Covid infections just as the decision to use ivermectin was made, was actually due to a combination of vaccinations, still only 40% in India, and a massive increase in natural immunity acquired from a massive increase in infections. That's been my theory for quite a while. My guess is that's also what happened in Florida as well. It worked.
If the Omicron variant is as infectious as it's hyped to be, we should reach a critical mass of natural immunity quickly. Coupled with our not too shabby level of vaccinations and boosters, we should see a similar collapse in the infection rate this Winter, maybe in a few weeks if South Africa is the model. The virus will just run out of masses of people to easily infect. We'll never reach a vaccination rate rivaling what we had for polio, not in this America, so we're going to have to rely on that natural immunity to transform from a hysterical pandemic to an easily managed, ho hum endemic. Unfortunately for this country, 800,000 died in their quest to acquire that natural immunity.
TTG