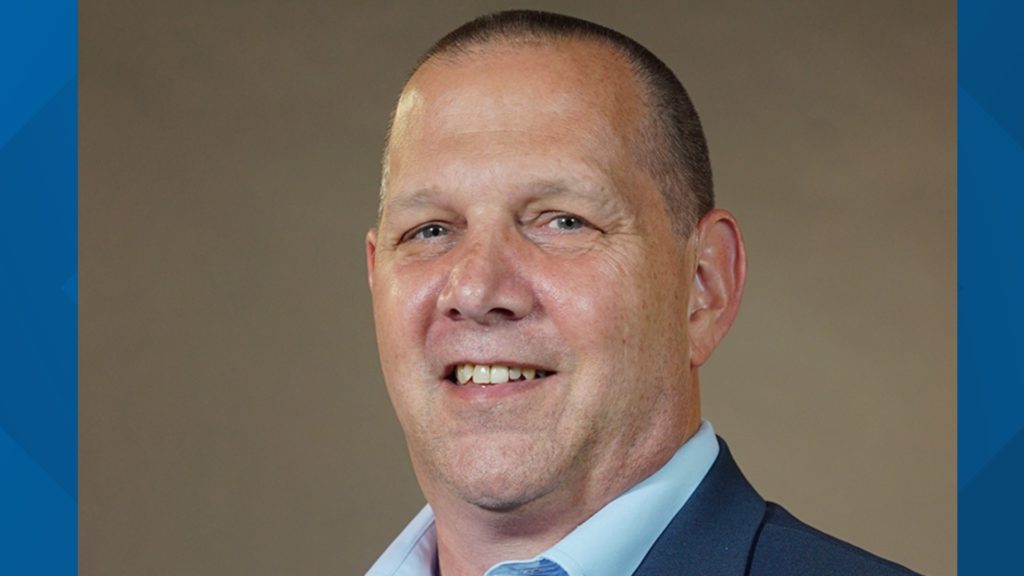 "The superintendent for Loudoun County Public Schools (LCPS) sent an email alerting the school board of an alleged assault on the same day as the one that has captured national headlines.
"The purpose of this email is to provide you with information regarding an incident that occurred at Stone Bridge HS," Superintendent Scott Ziegler said in the email. "This afternoon a female student alleged that a male student sexually assaulted her in the restroom."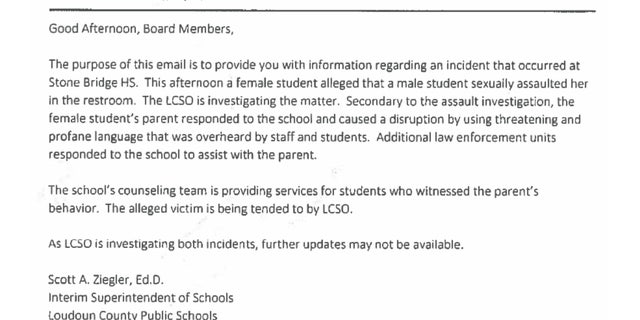 WTOP first reported the May 28 message, which was addressed to "School Board Confidential."
LCPS confirmed the email to Fox News on Friday, noting that it lacked specific details.
"Board members are regularly informed about major incidents that happen in our schools," read the school district's statement. "
Comment: In my world what happened to this girl and later to her father are matters to be settled with … pl
https://www.foxnews.com/politics/loudoun-superintendent-email-sexual-assault-same-day