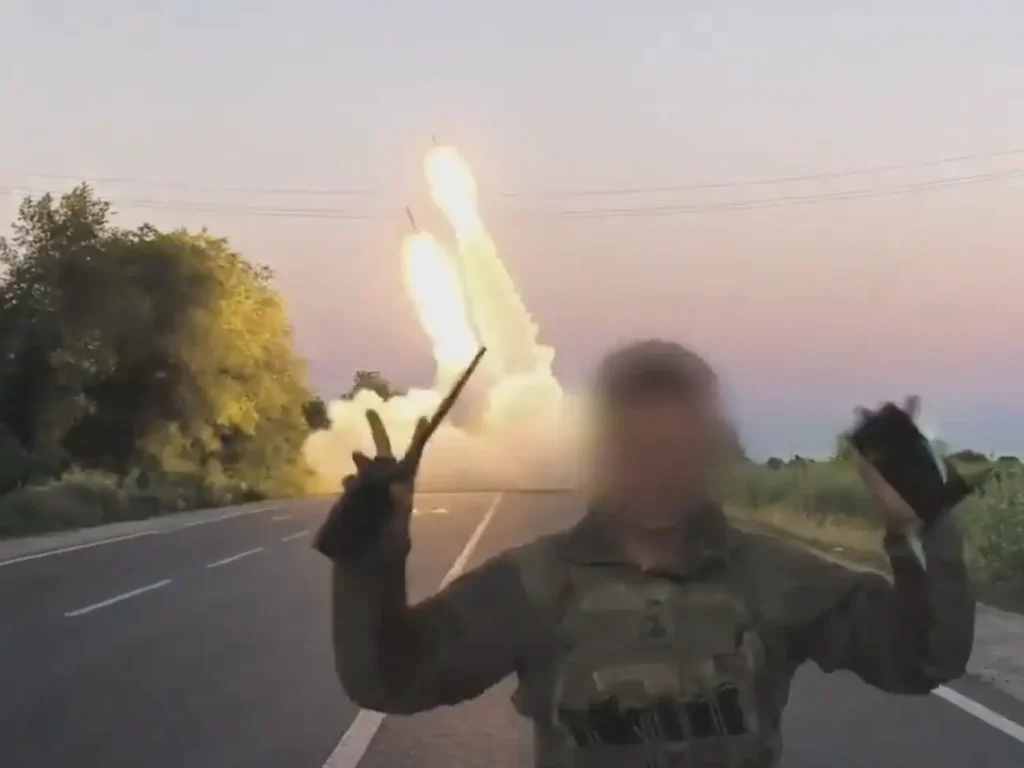 Here's Igor Girkin's take on HIMARS
12:28PM, 10 July 2022

Today at 5AM and (again) 10AM the enemy carried out powerful missile strikes in Kherson. A day before similar strikes were carried out at Novokakhovska hydro power plant.

15:47PM, 10 July 2022

The enemy continues with powerful missile strikes in Donbas.

Most likely, the Russian air defence which previously relatively (quite relatively) coped with the attacks with "Tochka-U" and "Uragan" turned out largely ineffective against massive strikes of HIMARS missiles. Today once again burning and detonating is Shakhtersk. Worse than last time.

In the past 5-7 days over 10 large artillery and other munitions stockpiles were hit, several oil depots, around 10 command points and roughly as many personnel locations in our near and far rears. In addition to several air defence and artillery positions. This resulted in LARGE losses in personnel and equipment.

P.S. I am not writing this to inform ukrs *Ukrainians* about the effectiveness of their strikes – they know it better and earlier than me. And not to "gloat" (which all kinds of pseudo-patriotic scum accuses me of). But to ask one single question:

WHEN WILL THE RF AF START FIGHTING WITH FULL FORCE? I.e. when will destructive strikes be carried out at the transport system of the so-called "ukraine", using which all these HIMARS, "777", "Caesars" (and ammunitions for them) are safely brought unhindered to the combat zone?

Asking for maximum repost. I don't need it. I'm not (yet) in the danger of the enemy missile strike.
Another Russian war blogger, Roman Saponikov shared his thoughts on HIMARS on his 25k+ telegram channel.
As it happened yesterday I observed the strike of HIMARS at Chernobayevka, Kherson, almost in front of my eyes. I've been under shelling many times, but what struck me was that the whole pack, 5 or 6 rockets, landed almost into a penny. Usually MLRS fall over large areas, and at maximum distance scatter in a fan-like manner. It makes quite an impression, can't argue with that. Especially when later that day on a trip along our way we saw cluster "Uragan's" fall around 500m from us. It scatted over a large area, unexploded missiles remained stuck in the fields. After the Americans this doesn't look serious. The area was later shelled with howitzers, also missed. If it was HIMARS, it would have been covered completely from the first go. So this thing is good.

I see an unhealthy panic in social media following the results of the first strikes. Obviously, this is just the beginning. They will hit Kherson and other border cities. Belgorod included. They will shell all checkpoints and military facilities, data on which have been collected over the past 4 months. But I am sure response measures will be taken, for instance with the constant duty of AWACS aircraft, I hope they can detect something. There is no single wunderwaffe that allows to win a war. For example, try remembering the stories about the wonderful electronic warfare tool which, if all of our media was to be believed, shut down all systems of USS Donald Cook in the Black Sea, and American sailors shat their pants. However, the reality turned out to be somewhat different.
And finally, the decently influential Russian commentator Dmitriyev (100k+ telegram followers) on why suggested solutions to Ukrainian missile strikes are fruitless.
Another thing regarding the effectiveness of Ukrainian rocket strikes. Many write about how to minimise losses from them. Aside from strengthening air defence it is suggested to disperse ammunition storages, avoid bringing armoured vehicles to one base, avoid lining up helicopters in one line, and decentralise everything in general. But you see what the problem is – you can decentralise, but this will be a completely different army, not the Russian-Soviet army. Decentralisation is contrary to the structure of not just the army itself but the whole state structure in general. Indeed, along with distribution of ammunitions to different stockpiles, along with moving vehicles to various forests, also the powers must be transferred down – to these forests and stockpiles. But these powers for hundreds of years have been carefully focused in one location. And that is how the authority preserved itself. But here – decentralisation. This is worse than military losses.
Comment: Not much else to say beyond what these three bolskeviki said. These translations are provided by Dmitri, an Estonian living in South West London. He maintains a website at wartranslated.com.
ISW is reporting that another Russian milblogger, Rybar, claims that the Russian MOD is getting sorely annoyed with these Slavic nattering nabobs of negativism and will probably start reigning them in. ISW is bemoaning this possible loss of Russian sources.
TTG
https://www.understandingwar.org/backgrounder/russian-offensive-campaign-assessment-july-10