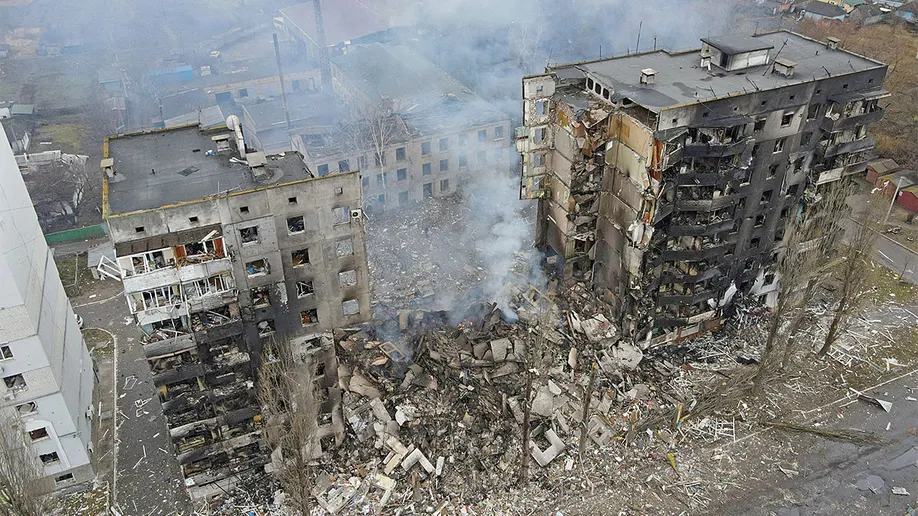 "A Russian military commander and prisoner of war in Ukraine said he and his forces were led to believe they were invading the country because "nationalists, Nazis have seized power," according to a video that surfaced Monday. 
Russian Lt. Col. Astakhov Dmitry Mikhailovich was flanked by two badly bruised men as he said they were told in Russia "that Ukraine's territory is dominated by fascist's regime," according to video shared by Ukraine's News Channel 24, via a translation from the New York Post. "
""Nationalists, Nazi's have seized power," Mikhailovich went on, about what he and his troops were allegedly told. 
He added: "You are in a tense situation going against your own commander. But this is a genocide. The people are just killed."
He said he would go to jail or do "whatever we deserve."
"We're ready for everything."
Comment: Lying to troops going into battle is a really bad idea. When disillusion shows up, they become unreliable like this officer. Officers in the Russian Army have beards?
Someone filled with spiteful malice will ask if the US politically indoctrinates its troops. I don't remember seeing that. The media takes care of that. IN VN the draftees were for the war until Walter Cronkite led the press in turning against the war. The professionals just soldiered on except for a handful like John Vann who were in love with the Vietnamese.
Post 9/11 a wave of patriotic fervor swept the US. Indoctrination was not neccessary. That held up for a long time. I contribute to a lot of charities that try to help badly wounded veterans. To see what the invasion of Iraq cost these innocents cuts me to the bone. pl
Russia-Ukraine war: Russian military commander POW claims forces were told 'Nazis' had overtaken Ukraine | Fox News