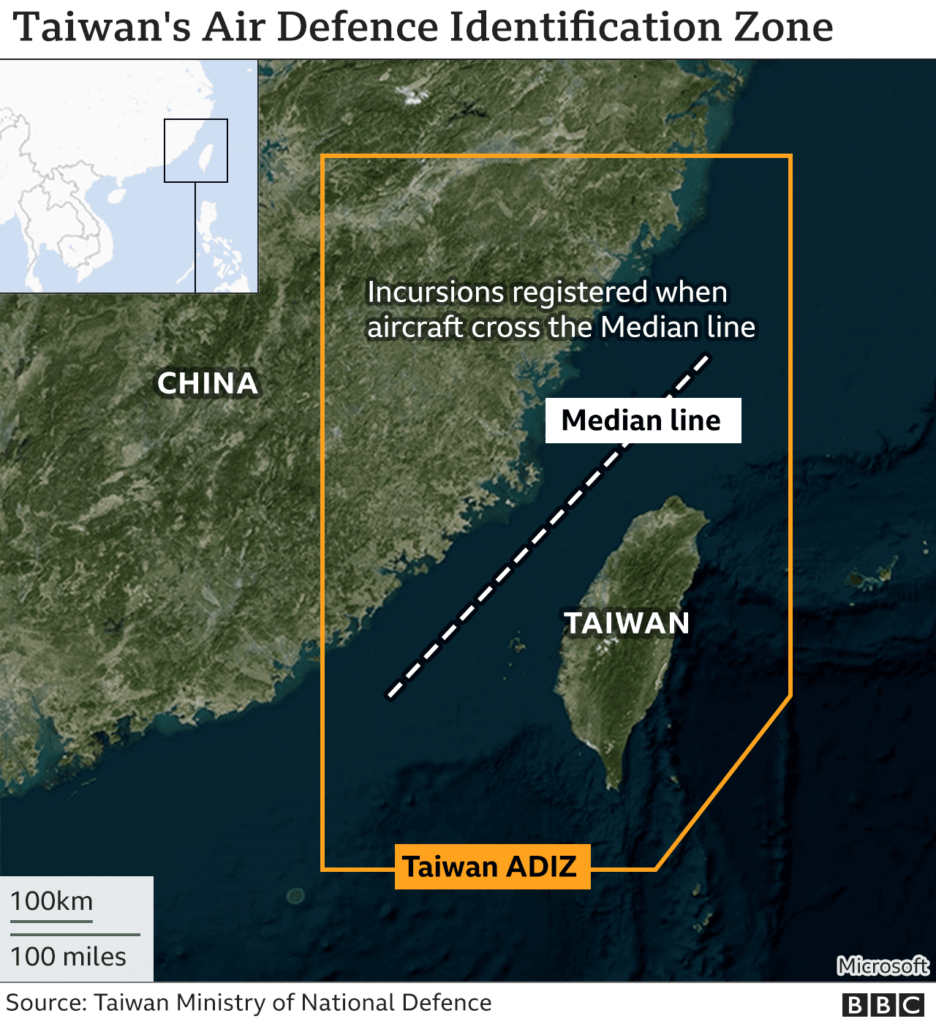 "Every time dozens of mainland fighter jets and bombers fly into Taiwan's air defence zone, Taipei scrambles its own aircraft. It is not hard to imagine a scenario whereby a misunderstood signal or action could lead to a deadly incident.
There is considerable debate amongst analysts as to whether Beijing might be building towards a move to retake Taiwan by force.
Each time a Chinese government official or a senior party member threatens to do this it fuels fears that this could come sooner rather than later.
And such threats have been coming thick and fast recently: here is an example from this week.
There have even been concerns that the spate of patriotic military movies being released here could be designed to soften the public up about the need for war as a national duty.
Many people, especially those living in Taiwan, will be hoping that Xi Jinping did make commitments to Joe Biden in the way that the US president reported he did – and that a bloody cross-Strait solution is not being considered as a serious option." BBC
Comment: The bottom line in this emerging and growing crisis is the question in the PRC/CPC collective mind of the solidity of the US commitment to Taiwan. Would the US go to war against a nuclear power that has the ability to deliver ICBM payloads to American cities? That has to be the bottom line for the PRC.
If it is true that the "strategic ambiguity" sought by the Biden Administration with regard to China is really "cover" for a "rock solid" determination to defend Taiwan at all costs, and it becomes clear at some point that China will shortly invade Taiwan, then the only logical course of action for the US would be to deliver a pre-emptive strike against all known Chinese nuclear weapons sites. All.
You can be sure that the US has the targeting already done and that this option is among the many contained in the "football" that follows the president and vice-president around A terrible thought? Certainly.
I am hearing arguments to the effect that the Chinese economy is in bad shape, that China's status as host for the coming Olympic games would be damaged, that sanctions would be applied to China. Yes, yes, these are all grad-school fun and games arguments.
In my life, a life lived among sad, bad choices, it was and is always true that one should plan for the worst and hope for the best.
The Chinese should be careful. pl