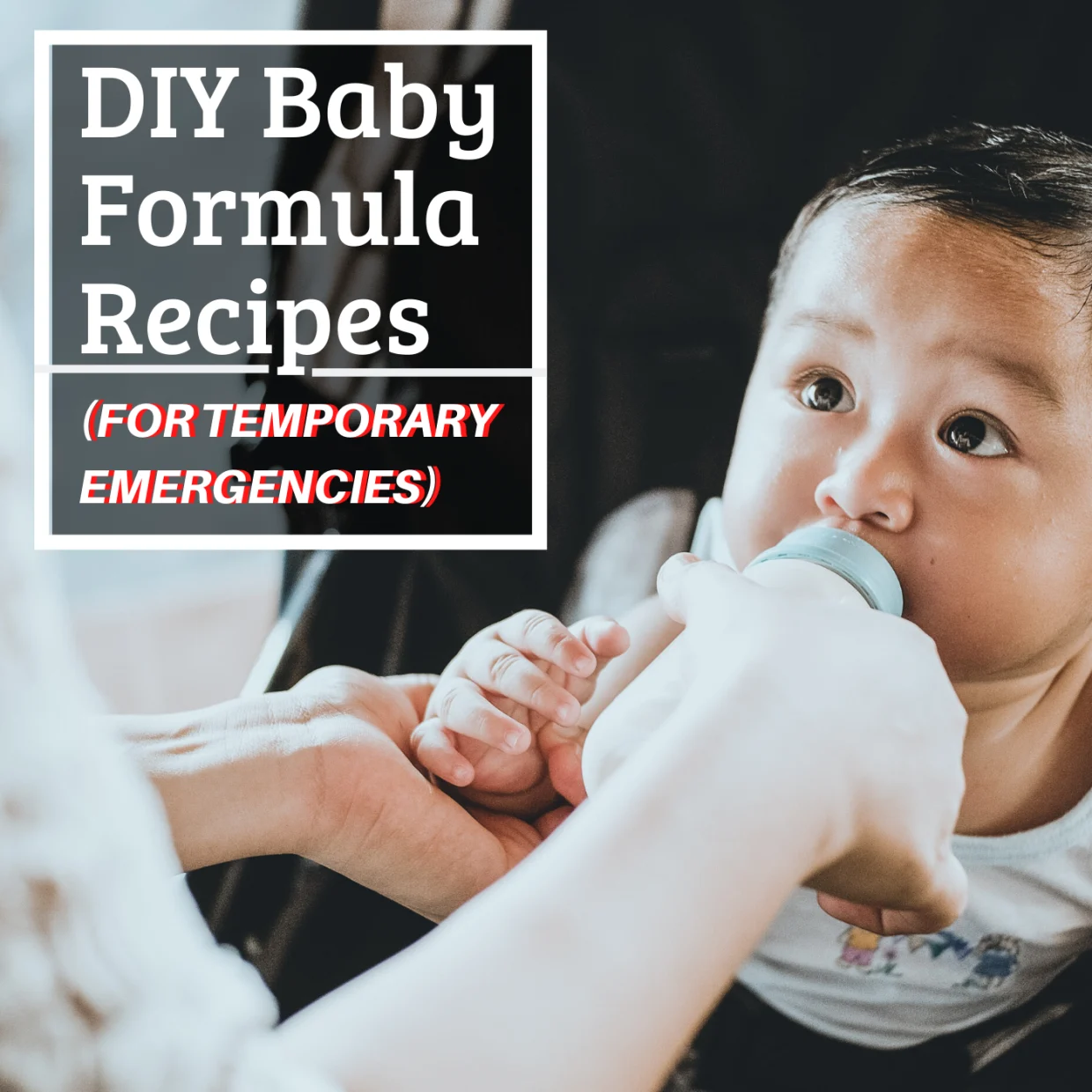 "So, You've Run Out of Baby Formula
Your child is crying because they are hungry. Perhaps you've always used formula, or perhaps breastfeeding went by the wayside after you started working again and had a nasty bout with mastitis. Whatever the case may be, as you stumble bleary-eyed into your kitchen to the bottle station, you realize that you have run out of formula. Panic strikes. You check the cupboard, the pantry, and even the fridge hoping that you have a stash somewhere . . . anywhere. No dice. So what do you do?
What Can You Use as a Substitute?
Before the days of Similac and soy-based milk products, infants would drink raw cow or goat milk. Unfortunately, raw milk frequently carried diseases that led to diarrhea, vomiting, high fevers, and compromised immune systems. In the 1920s, industrialization and new preservation processes allowed a number of foods to be sanitized of bacteria and stored for future use. Milk could now be stored for long periods of time safely without refrigeration. Evaporated milk was born.
What Is Evaporated Milk?
Evaporated milk is exactly what it sounds like—milk that has been heated to a level where its water content begins to evaporate. Containing only 60% of the water found in typical milk, evaporated milk is milk intensified. This evaporation process concentrates nutrition and fat. In fact, it has around double the caloric and nutritional content of its unprocessed counterpart—exactly what your little one needs to satiate their hunger without compromising their health.
Before you begin, keep in mind that the recipes in this article are for short-term emergency use only and will not provide sufficient nutrition for prolonged use. Use these recipes only when you cannot, for whatever reason, obtain professionally made and nutritionally complete baby formula.
Recipes in This Article
Traditional Evaporated Milk Formula
Dairy-Free Formula for Sensitive Stomachs
1. Evaporated Milk Baby Formula Substitute
This recipe is for traditional emergency formula (just like Grandma used to make). One standard-sized 13-ounce can of evaporated milk can make a full quart of emergency formula. The process is simple, fast, and—best of all—does not compromise your child's health.
As Dr. Andrew J. Schuman writes in his article, "A Concise History of Infant Formula," this is the exact recipe that was widely used in the 1950s and 1960s for infants who were not breastfed. Please remember, though, that this homemade formula is not a long-term solution since it lacks the necessary vitamins. Parents in the 50s and 60s gave their infants supplemental vitamins and iron along with this formula, as noted by Dr. Schuman.
Supplies Needed
Clean quart container
13 oz. can of evaporated whole milk (reduced fat, skim, and sweetened condensed milk will not provide enough calories or nutrition)
18–19 oz. of water
2 tablespoons of white granulated sugar or 1 tablespoon of light Karo syrup"
Comment: There are lots of recipes for DIY formula on the net. My mother had a baby in occupied Germany where formula was often not available even to occupation personnel. She and the German help created a small factory for the stuff. Get busy ladies! pl