Nishiwaki Junzaburō
Ambarvalia
Translated by Steven J. Willett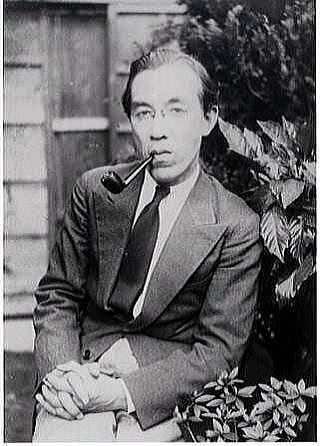 Nishiwaki Junzaburō (20 January 1894 – 5 June 1982)
Note: Nishiwaki was the first modernist Japanese poet. Between 1960 and 1967 he received 7 nominations for the Nobel Prize in Literature including strong support from Ezra Pound. His book Ambarvalia (Tokyo, 1933) is based on a Roman agricultural festivity in honor of Ceres, the goddess of grain. The book comes in two parts: the first on motifs from Greek poetry and the second on motifs from European poetry. With the outbreak of the second Sino-Japanese War in 1937, he stopped publishing and announced he would concentrate on research of the classics and ancient literature. He was one of the 14 poets arrested on charges of  sedition after the introduction of the National Mobilization Law when government censors interpreted some of his surrealistic poems in a critical manner.
Le Monde Ancien
Choral Song
Arise, Muse, from the depths.
Thou hast of late been diving far too deep in poetry.
Thy piping music can't be heard by the Abydos
Thy throat's curve, let it be a heart for the Abydos.
GREEK LYRICS
Weather
On a morning like (an upturned gem)
Someone in the doorway whispers, "Who are you?"
This is the day of a god's birth.
Shepherd of Capri
Even on a spring morning
My Sicilian pipe pours out the sounds of autumn
Retracing ten thousand years of longing.
Rain
The South Wind has brought soft goddesses who
Wet the bronze, wet the fountain
Wet swallow wings and golden hair
Wet the tide wet the sand wet the fish
Quietly wet temples and baths and theaters
This tranquil procession of soft goddesses
Has wet my tongue.