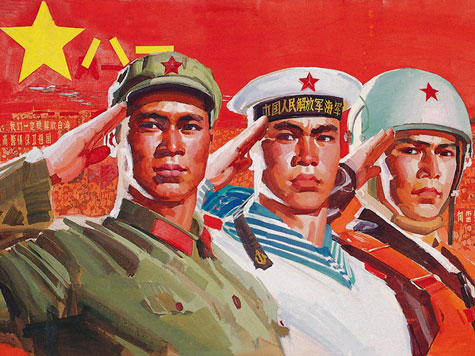 "CCP Chairman Mao Zedong, in 1958, initiated the "Great Leap Forward," which Rubio labeled as a "harebrained plan to rapidly industrialize the Chinese economy."
At that time, Mao brought millions of laborers into work communes, and after the economy was collectivized, China suffered the worst famine in history, and at least 45 million people died "with starvation so widespread that many resorted to cannibalism," Rubio continued.
The CCP also incarcerated at least 8 million to 9 million people into gulags during the famine, and at least 3 million of them died of starvation and disease.
The party has also pushed to destroy ethnic culture, with genocide in Xinjiang continuing to this day.
Mao, after the famine ended in 1962, kept in power for more than a decade through his "Cultural Revolution, during which victims accused of disloyalty to the party were harshly punished in the nation's streets, and 2 million people were eventually killed, wrote Rubio.
"Victims were forced to stand in the burning sun, or sometimes kneel on broken glass," he said. "People were mutilated, branded with hot irons, doused in gasoline and immolated, and buried alive. The mobs forced husband to turn against wife, brother against sister and parent against child."
Comment: An old joke calls a "Cuba Libre," "La Mentira" because Cuba no esta libre. This is even more true of China which is enslaved by the enormous evil of communism. pl
https://www.newsmax.com/newsfront/rubio-china-communists-centennial/2021/07/01/id/1027097/