Translated by Steven J. Willett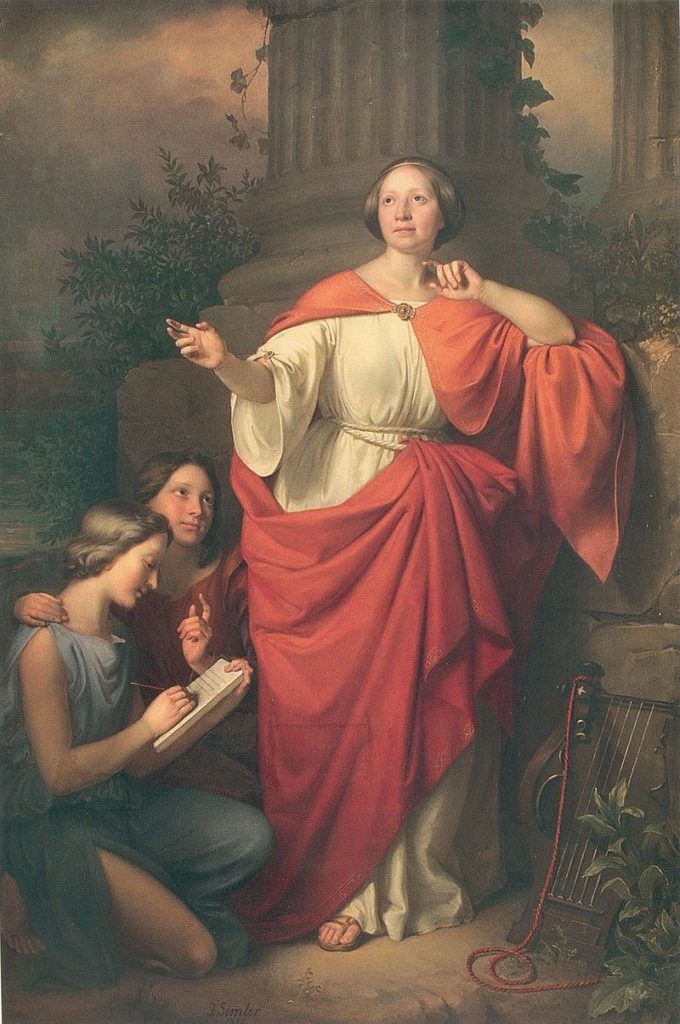 Jadwiga Łuszcenska portrayed as lecturing Diotima in the 1855 painting by Józef Simmler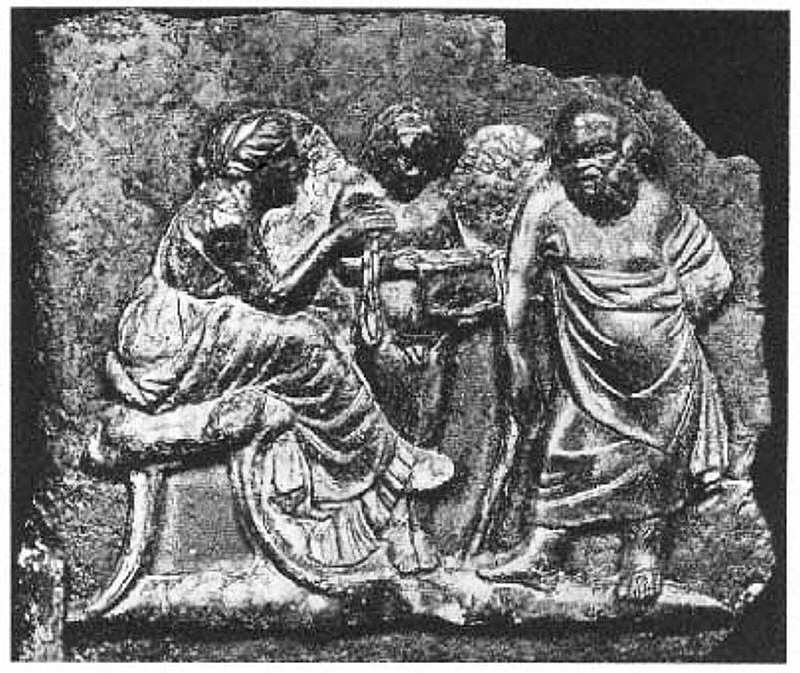 A 1st-century bronze plaque that depicts Diotima, Eros and Socrates
Note: Diotima (stressed in English Diotíma from Greek Διοτίμα) was the pseudonym Plato gave to a prophetic woman who knew and taught the doctrine of Eros as reported by Socrates in the dialogue Symposium.
Go down now, lovely sun, they regarded you
As trivial, they knew you, o Holy, not,
Since effortless and quiet you are
Over the troublesome now arisen.
To me so friendly go up and down, o light!
And well my eye discerns you magnificent!
I learned from godly silence to reverence
Where Diotima my senses mended.
Oh you the heaven's herald! how I you heard!
You, Diotima! Love! how I looked to you
In golden day this eye alone mine
Lustrous and thankful above. Then rushed
More livingly the brooks, and so deeply breathed 
The blooms of somber earth in their loving me,
And laughing over clouds of silver
Bowed from above with his blessing Aether.