Leonidas Elegy on Impoverished Life with a Mouse
Anth. Gr. 6.302 (G-P 37)
Translated by Steven J. Willett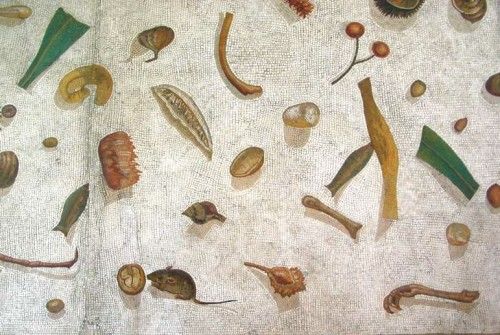 Roman mosaic of remnants thrown on the floor at a wealthy man's feast.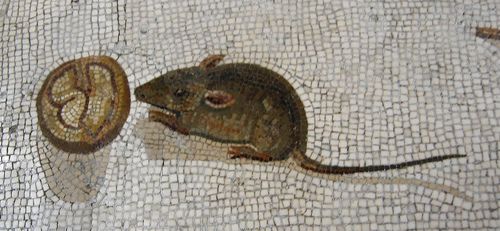 This is what Leonidas would love to enjoy, but his political life, constant wandering and poor income from poetry during the 3rd. century BC brought him the wrong type of mice.
Clear off under my hut, you dark-loving mice: Leonidas'
trough tub, a mouse knows well, can't fatten them.
The old man's quite sufficient with salt and two coarse buns:
we learned from fathers who had praised this lifeway.
Then why dig deep for treasure in this nook, o dainty lovers,
and not enjoy the dung tang from my supper?
Striving for other houses, get on! for mine is only stark,
from them you'll win a fuller store of food.