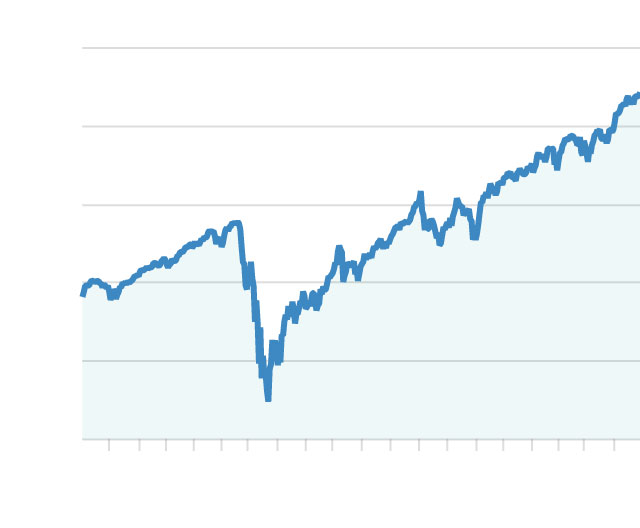 "The US is on the cusp of a pronounced boom, having recovered in the first three months of this year as businesses reopened. The world's biggest economy grew at an annualised 6.4pc during the first quarter, rebounding much faster than expected after last year's sharp fall.
This growth is built in part on the US vaccine programme. Around 143m Americans – 43pc of the population – have had at least one jab, with 10m doses administered over the last week alone. This has lifted confidence, helping consumer spending in April hit a 14-month high.
We've also already had a $1.9 trillion (£1.4 trillion) Covid recovery stimulus – much of it spent on cheques sent directly to individuals (the latest, in March, for $1,400) and lavish aid to state and local governments.
Yet, on top of that, Biden has just unveiled another $4 trillion of stimulus, split between social safety net spending and investment in infrastructure and green jobs. Such spending is astounding and, with the economy accelerating fast, could also be seen as reckless."
Comment: I was among the many who did not watch the Oscar nonsense so I know nothing of "Nomadland." SWMBO was unhappy that the program did not show clips from the nominated flics so I was allowed to ignore the whole thing.
I think that my bank's trust department is correct in advising me that "what goes up must come down." The Bidenistas are intent on pumping funny money into an economy already expanding at a rapid rate. IMO there will be a continuing "sugar high" from all that money. This will go on for some unforecastable period of time and then there will be a failure of confidence among investors in both the economy and the markets. This will result in a serious fall in values.
I have been reducing our exposure in the equities markets for some time and will continue to do that. pl
https://www.telegraph.co.uk/business/2021/05/02/bidens-bazooka-could-scupper-us/