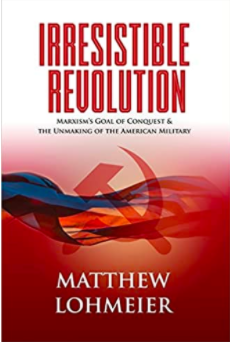 ""I don't believe I was being partisan. It is not politically partisan to expose or attack critical race theory or Marxism," Lohmeier told Fox News Monday.
"The reason I say that is because Critical Race Theory and Marxism are antithetical to American values. Critical race theory fuels narratives that attack America's founding documents."
In that regard, Lohmeier said he is and was not attacking any political party or official.
"I'm being misportrayed online – I don't criticize any leader, or any person in the DoD (Department of Defense) or any elected officials – but I try to tee up ideas that I think are toxic," he said.
In February, Lohmeier said, Defense Secretary Lloyd Austin III issued guidance to every service member which asked them to "stand up for each other" and that every soldier "has a responsibility to say something when they see impermissible behavior."
"We owe it to the Oath we each took, and to the American people, to stand up against extremist ideologies," Austin said in the memo, according to Lohmeier.
"That's what I'm trying to do," he told Fox News of his concerns regarding critical race theory and Marxism. "And I'm not trying to be politically partisan."
On Fox News' "Hannity" later Monday, Lohmeier told host Sean Hannity that institutionally, the Pentagon has had a zero-tolerance policy against any type of discrimination; whether it be race, sex, politics or religion.
While in command at Buckley, Lohmeier followed that tenet as a commanding officer.
He said, however, that in his time in leadership, communications sent out to every service member at the base in preparation for what Austin called 'extremism down-days', which – in the colonel's words – alleged that "the country was evil, that it was founded in 1619 rather than 1776, and that White [people] are inherently evil". "
Comment: It is a well known principal, enshrined in UCMJ, (military LAW) that full time US military people on active duty do not make public political statements in support of or in opposition to civilian political entities or figures. This restriction is freely accepted and understood by all. The restriction DOES NOT apply to reservists not on active duty, to former military personnel nor does it apply to retired military personnel even though they are legally still members of the military.
The question in the case of Lt Col Lohmeier USSF is whether or not his utterances constitute political activism. IOW is it "political activism" to voice opposition to Marxism and the teaching of "critical race theory" in schools and in the vetting of the military.
In my opinion it is not. pl
https://www.foxnews.com/media/ousted-space-force-officer-says-hes-being-misportrayed-received-thousands-of-notes-from-troops