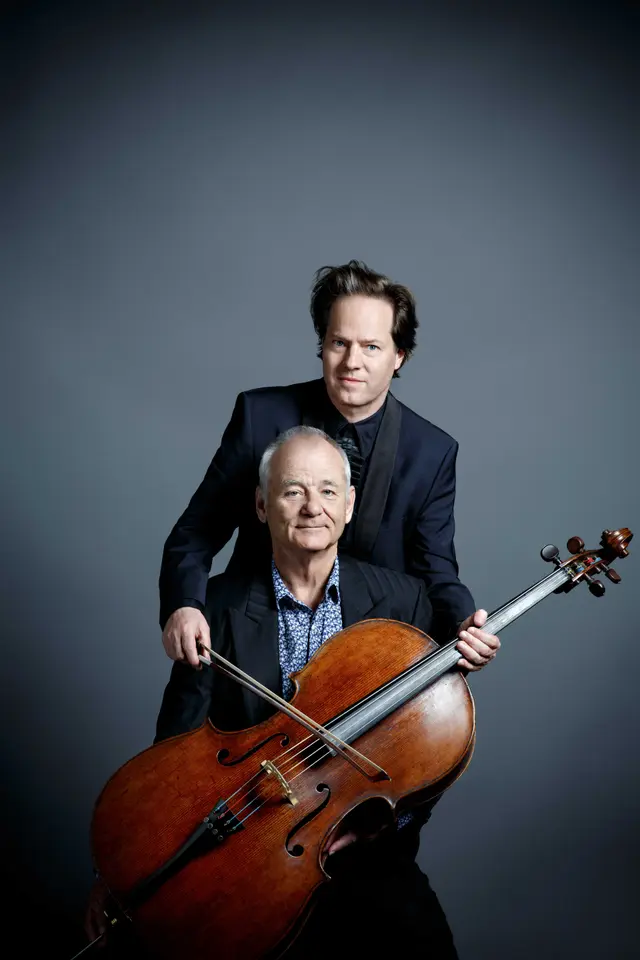 "It's been 45 years since Murray first burst into the public consciousness as a cast member of Saturday Night Live and in that time the deadpan comic actor has become almost as well known for turning up in unexpected places in real life as he is for starring in films such as Ghostbusters, Groundhog Day and Lost in Translation. There are countless Bill Murray stories, like the one about him rocking up to a student's house party in Scotland and doing all the dirty dishes, or the time he drove a taxi from Oakland to Sausalito while the cab driver serenaded him with a saxophone from the back seat. He has crashed bachelor parties and wedding photo shoots, turning our ideas about the guarded, sheltered life of a celebrity on its head with spontaneous, Dadaist displays of playful curiosity.
Of all the unlikely places he's appeared, the nearly 2,000-year-old stage of the Odeon of Herodes Atticus might just be the unlikeliest. The theatre, on the southwest slope of the Acropolis of Athens, is the setting for his new concert film, New Worlds: The Cradle of Civilization. It opens with footage of Murray clambering over the heads of his audience, a huge bouquet of red roses cradled in one arm as he flings the flowers one by one into the roaring crowd. Filmed in June 2018, at a time when the only thing he risked by impulsively climbing into a crowd of people was falling on his backside, it looks so carefree as to feel like a time capsule.
"It is a time capsule," says Murray, inhaling sharply. "You just made me take a deep gasp of a breath." He's speaking over a video call from some anonymous hotel suite in New York, dressed in a grey button-up shirt and a black woollen beanie reminiscent of the red one he wore as the titular oceanographer in Wes Anderson's The Life Aquatic with Steve Zissou. There's nothing quite like a global pandemic, he says, to put the kibosh on spontaneous interaction. "We just went out with our friend to walk the dog, and you're wearing a mask, everyone's wearing a mask. The dog is the only one who's completely alive!" he laments. "He's living the dog's life. The rest of us are afraid to die, and afraid to kill, so we're masked up and we're injected, and so forth. It's the most challenging time of this life cycle for us. We didn't have a world war or a depression, the things our ancestors had. This is the hand we got dealt and if you fold, you can't win.""
Comment: A truly great man. It is a tragedy of my life that I never met him. My sister came home to her house in a little LA suburb to find Murray sitting on the couch with her movie driver husband watching something on the tube. There was a bag of Dungeness crabs in the sink which Murray cooked for them.
It was yet another tragedy for humanity when Murray did not win Best Actor for Lost in Translation. Incomprehensible. pl
Bill Murray: 'We are afraid to die and afraid to kill' | The Independent