and
Foxnews is rid of two parasites. Good!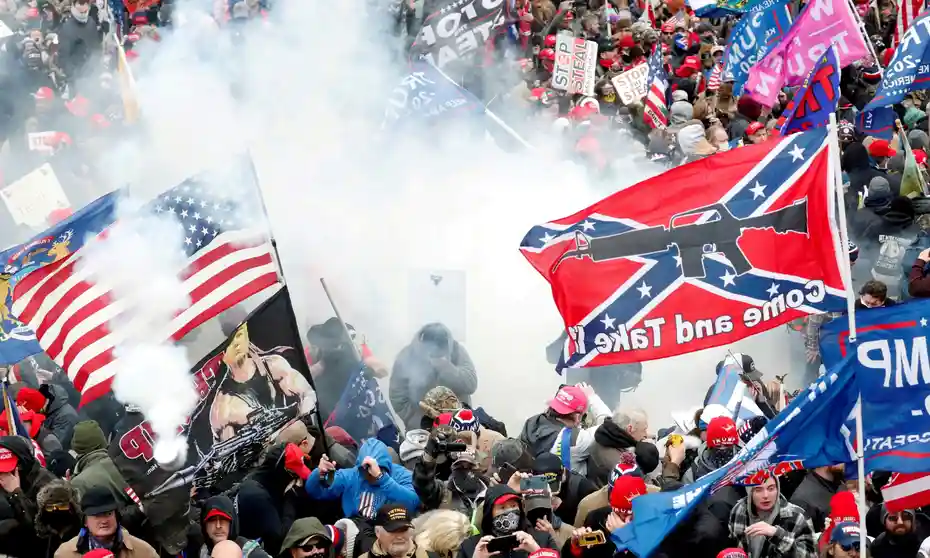 "CNN's ratings have collapsed over 50% in the past year and may be suffering from a credibility gap with viewers.
After several years of false and inaccurate reporting about a so-called effort by the Trump campaign to collude with Russia to manipulate the 2016 elections, CNN last week reluctantly admitted its reporting fell short of the facts.
Several probes, including that of Special Counsel Robert Mueller, found no evidence Trump or his campaign engaged in any collusion with Russia.
And the basis of the allegations were made in the Steele Dossier, an investigative report that had been paid for by Hillary Clinton's 2016 campaign and found to be almost completely baseless.
Last March, a Hill-HarrisX poll found that 47% of registered voters believe CNN holds a liberal bias in its reporting.
In the wake of revelations about the Steele dossier, The Washington Post has moved to correct numerous stories that included false reporting, but CNN has refused to edit and notify their readers and viewers of false statements it had reported as true." Newsmax
———————————————————————————————————–
"In an open letter, Steve Hayes and Jonah Goldberg said: "Fox News still does real reporting, and there are still responsible conservatives providing valuable opinion and analysis. But the voices of the responsible are being drowned out by the irresponsible.
"A case in point: Patriot Purge, a three-part series hosted by Tucker Carlson."
As Hayes and Goldberg noted on the Dispatch, an outlet they founded in 2019, Patriot Purge showed on the Fox Nation streaming service but was promoted on Fox News.
The three-part series recycles conspiracy theories about the Capitol attack, in which supporters of Donald Trump attacked Congress on 6 January in an attempt to overturn his election defeat by Joe Biden.
Hayes and Goldberg, formerly writers with the Weekly Standard and the National Review, said the series was "presented in the style of an exposé, a hard-hitting piece of investigative journalism. In reality, it is a collection of incoherent conspiracy-mongering, riddled with factual inaccuracies, half-truths, deceptive imagery and damning omissions."
Goldberg told the New York Times he and Hayes had stayed on at Fox News in the hope it would recover independence from Trump.
But as goes the Republican party, so goes Fox News. In their resignation letter, Hayes and Goldberg wrote: "Over the past five years, some of Fox's top opinion hosts amplified the false claims and bizarre narratives of Donald Trump or offered up their own in his service. In this sense, the release of Patriot Purge wasn't an isolated incident, it was merely the most egregious example of a longstanding trend."" The Guardian
Comment: In re CNN, this sounds as though people like Don Lemon are probably not going to survive this change of ownership at CNN. Blitzer used to be a "real journalist." I hope he survives the purge and gets his head screwed on right.
With regard to Goldberg and Hayes, Goldberg is a thinly disguised Ziocon who, if memory serves, actually served in the IDF in one of their wars as some sort of air force ground staff and subsequently as a reservist. IOW he is a foreign soldier. Steven Hayes is a total fraud who published a book at the "suggestion" of Feith's band of neocon distorters of available intelligence about Iraq and Iraq's supposed assistance to AQ in its attacks on the US. This book was based on a series of DIA field reports that DIA itself had rejected as incorrect. But, pilgrim turcopoles, these rejected reports fit the narrative that Feith was pushing and so Hayes made a book out of this trash. pl
https://www.newsmax.com/politics/johnmalone-cnn-warnerbros-discovery/2021/11/21/id/1045596/
https://www.theguardian.com/media/2021/nov/22/fox-news-tucker-carlson-patriot-purge-capitol-attack-goldberg-hayes