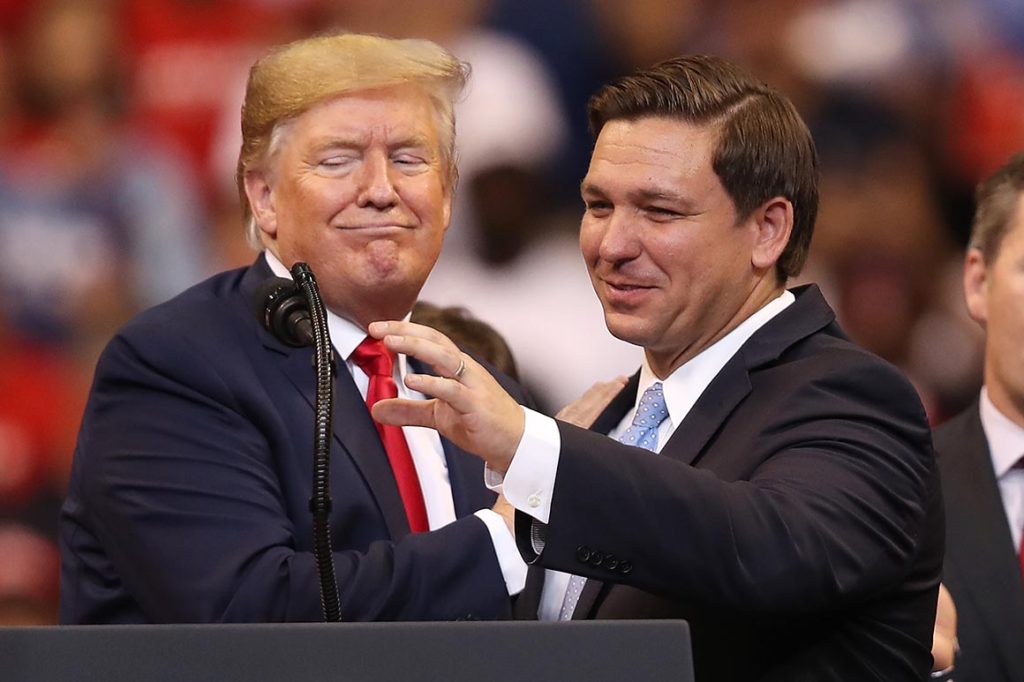 ""Flawed assumptions" about overcrowded hospitals led states like New York to order coronavirus-postive patients into nursing homes during the early days of the pandemic, Florida Gov. Ron DeSantis told "Life, Liberty, & Levin."
"We looked at the data that we had from other parts of the world as we were getting into March, and we saw that this was a virus that had a disproportionate impact on elderly people and we're the second-oldest state in the country, so that was something that was obviously very concerning to us," the Republican told host Mark Levin.
DeSantis explained that state officials took "action to protect vulnerable people as best as they could."
"One of the things we did, I think, before any other state was protect nursing homes. So we prevented people from visiting for a time," DeSantis said."
Comment: We watched this long interview last night. Levin clearly wants Trump to decide to resign himself to the role of king maker and endorse DeSantis for president in 2024. I doubt that Trump will do that. His ego is so enormous that he cannot possibly do that, but, he should. People will complain of DeSantis because he is a supporter of Israel. Well, turcopole pilgrims, let us consider the demography of SE Florida and think realistically. DeSantis has done a grand job in running Florida in the CODIV crisis. I wish I lived there, somewhere in the area of Naples on the west coast, but, alas, it is not to be.
DeSantis has a marvelous background, athletic scholarship to Yale, public school boy, Navy service as a JAG officer, prosecutor after that, service in the US House of Representatives, and then Governor of Florida.
Trump! C'mon man, cowboy up and play for the team! pl
https://www.foxnews.com/politics/florida-desantis-refusing-covid-patients-nursing-homes