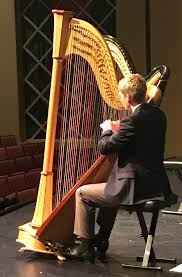 Regular readers of this blog are well-aware of its importance as a voice for sanity at a time of great domestic and strategic turmoil. Col. Lang has tirelessly hosted this Committee of Correspondence for the past 18 years.
During the same time, he has been a prolific writer, producing a trilogy of novels about espionage during the Civil War. More recently, he has written a memoir, Tattoo: A Memoir of Becoming, which catalogues his formative years, his vast military career, and his years in the Senior Executive Service as a Military Attaché, and the head of Defense HUMINT with the Defense Intelligence Agency. His story catalogues a generation that spanned the Cold War and the first years of the post-Cold War.
This month, he has released an updated edition of The Human Factor: The Phenomenon of Espionage, which is a primer on the art of espionage—recruitment, agent management, and the skill-sets unique to successful case officers. He provides a rich history of some of the most significant espionage operations, from the American Revolution through the Cold War with the unique insights that can only come from an accomplished practitioner.
As of this writing, there have been more than 35,000 unique visits to the Turcopolier home page where the Lang books are advertised. But very few of you readers have purchased any of the books.
I, for one, have purchased and read them all. They are outstanding pieces of literature that should be widely read and incorporated into the general body of knowledge about these past decades of our world history.
You regular readers and commenters on this blog will have a deeper appreciation than most of the unique insights in these volumes. If you have noticed over the years that Col. Lang never pulls his punches in commenting on the critical events of the day, you will find these books to be full of the kinds of insights and stories that you come to expect. I can assure you it is well worth the time and is a most fitting show of support and appreciation for the dedicated work of Colonel Lang over more than half a century.