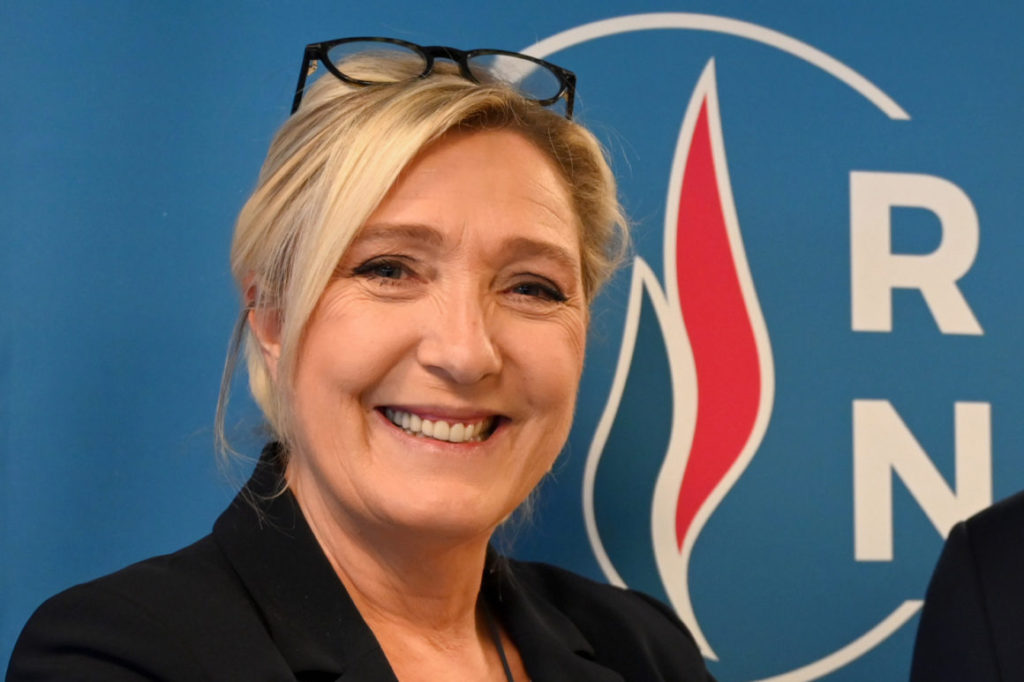 "France's far right scored a historic success in legislative elections on Sunday, increasing its number of lawmakers almost tenfold and cementing the party's rise from fringe status to the mainstream opposition.
Since taking the helm of the party in 2011, leader Marine Le Pen has sought to rid the National Front – now called the National Rally (RN) – of the anti-Semitic image it acquired under the nearly 40-year leadership of her father, ex-paratrooper Jean-Marie Le Pen.
Securing 42 per cent in April's presidential election, Le Pen had already tapped into the general disenchantment with President Emmanuel Macron and identifying anger across the country over the rising cost of living and the decline of many rural communities.
On Sunday, she took that one step further. According to estimates, Le Pen's party will win between 85 and 90 seats, up from just two in 2012 and eight in 2017, which could make it the second-largest party in parliament. Major pollsters last week estimated just 25-50 seats.
"We have achieved our three objectives: that of making Emmanuel Macron a minority president, without control of power and that of pursuing the political recomposition essential to democratic renewal," a triumphant Le Pen told reporters after being re-elected in northern France and vowing to be a respectful opposition.
"And of forming a decisive opposition group against the deconstructors from above, the Macronists, and from below, the Nupes," she added referring to the left wing alliance, which should become the largest opposition bloc in parliament, but whose main far-left party, La France Insoumise, is set to win fewer seats than the RN." Globe and Mail
""The great movement to the right — that's done, it's over," said Gaël Brustier, a political analyst and former adviser to left-wing politicians. "It won't set off in the other direction for 20 years."
Ms. Le Pen and her party for decades softened the ground for the growth of the right. But the right's recent political ascendancy follows many years in which conservatives have successfully waged a cultural battle — greatly inspired by the American right and often adopting its codes and strategies to attract a more youthful audience.
Not only has the French right in recent months wielded the idea of "wokisme" to effectively stifle the left and blunt what it sees as the threat of a "woke culture" from American campuses. But it also has busily established a cultural presence after years with few, if any, media outlets in the mainstream.
Today the French right has burst through social barriers and is represented by its own version of a Fox-style television news channel, CNews, an expanding network of think tanks, and multiple social media platforms with a substantial and increasingly younger following." New York Times
Comment: It seems that a generation has come to political maturity in France that rejects the idea that people who are culturally French are destined to be threatened with powerlessness in their own country as well as the looming specter of "wokisme" emanating from US universities and media.
This new phenomenon in French politics has been a long time coming, but it is now strong and vital and freed of the stigma of anti-Semitism that so long stained right wing movements in France.
I suspect that this is a peculiarly French developments, brought forth from the depths of the Gallic soul and will not much affect the rest of Europe. pl
France's far right sends shockwaves after electoral breakthrough – The Globe and Mail
Even Before France Votes, the French Right Is a Big Winner – The New York Times (nytimes.com)