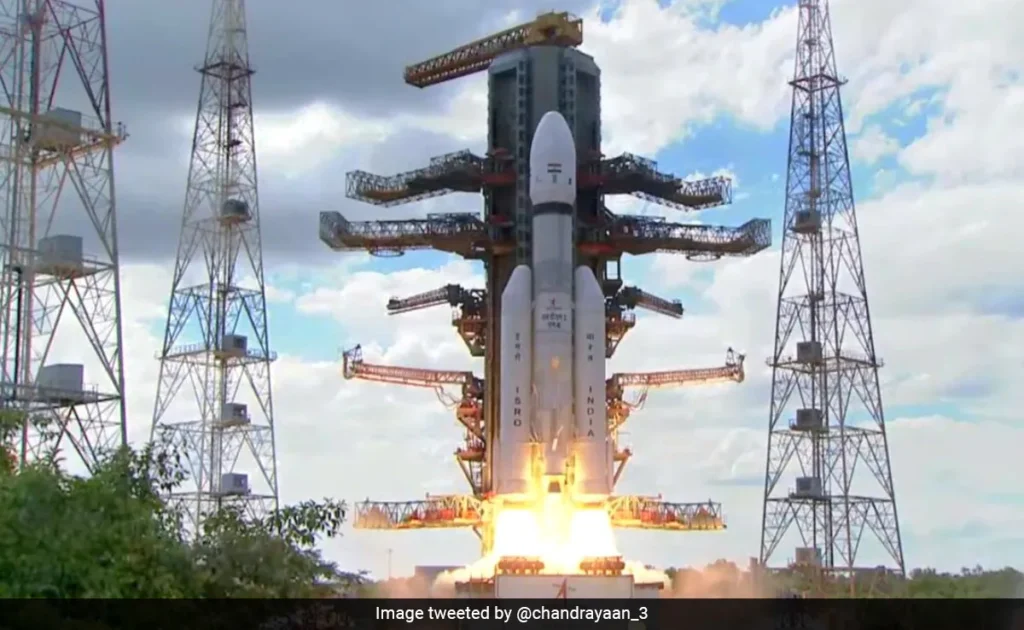 India has embarked on its latest ambitious voyage to the moon. A Launch Vehicle Mark-3 (LVM3) rocket topped with the Chandrayaan-3 spacecraft lifted off from the Satish Dhawan Space Centre on the coastal island of Sriharikota today (July 14) at 5:05 a.m. EDT (0905 GMT; 2:35 p.m. local time in Sriharikota). 
The rocket thundered into the sky, carrying an uncrewed lander-rover duo and the hopes of the world's most populous nation. About 16 minutes after liftoff, Chandrayaan-3 separated from the LVM3 as planned and entered orbit around Earth, kickstarting its fuel-efficient journey to the moon. If the rest of the mission unfolds as planned, India will soon become the fourth country — after the United States, the former Soviet Union and China — to land on the moon.
The ambitious, homegrown mission has a relatively modest price tag of 6 billion rupees ($73 million). Its success would accelerate India's growing ambitions of low-cost space exploration during a time when many nations are vying to establish a long-term presence on the moon.
Today's launch commenced India's second shot at gently landing on the moon's surface, a venture that comes nearly four years after Chandrayaan-2's lander-rover pair crashed into the moon due to a software glitch. Officials at the Indian Space Research Organisation (ISRO), the country's national space agency, say they're confident of success this time around.
That confidence will be tested over the next month, as multiple firings of the spacecraft's thrusters stretch its egg-shaped path around Earth, increasing its speed until it can be hurled into the moon's orbit. Once there, precise maneuvers must safely perch the lander-rover duo near the moon's south pole, a mainly uncharted region that India dreams of being the first to unveil. "This mission is most significant in terms of ultimate precise landing capability of [the] Chandrayaan-3 lander on the specified lunar surface," Arun Sinha, a former senior scientist at ISRO, told Space.com.
https://www.space.com/india-launches-chandrayaan-3-moon-landing-mission
Comment: I wasn't aware of this launch and I forgot about India's prior moon missions. Unlike China, India televised the launch live. The moon's south pole will soon become crowded with rovers from several nations. It will be the site of an international robotics competition. Let's hope it doesn't become the site of the first space robot war.
TTG