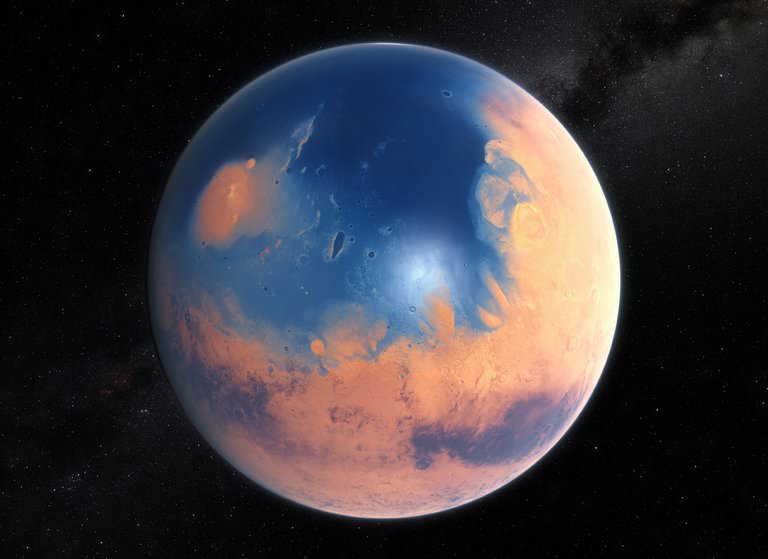 "While there may have been abundant oceans in the past and water ice persisting in the present, could there be lingering liquid water on Mars? Tantalizingly, the answer may be yes. Using radar technology that penetrates the ground, the Mars Express orbiter found signals suggesting that bodies of liquid water also existed underground at the south pole, according to NASA.
For water to be a liquid at these temperatures, it would have to be salty, almost a brine. But could such a briny salt water also allow liquid water to appear on the surface?
In 2011, the MRO captured images of dark streaks that appeared seasonally in Martian slopes and which seemed to flow downhill. While some scientists argue that these streaks are owed to flowing sand, others believe they are the result of subsurface salt water that rises to the surface in more temperate temperatures, according to NASA's MRO webpage. Remnants of water may therefore endure on the Martian surface billions of years after it lost its oceans.
The Perseverance rover is carrying this insight into the future of Mars exploration, and it will use these signatures of water on Mars as a guide to search for ancient microbial life that may have once blossomed on the Red Planet." livescience
Comment: This would make a big difference in terms of Musk's Mars ambitions. pl