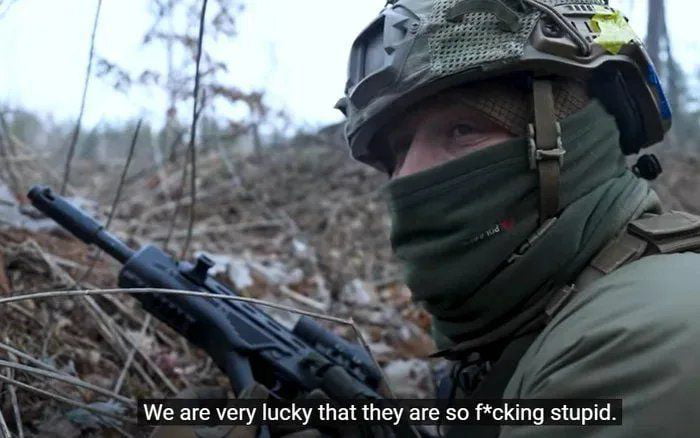 Russian forces have likely secured the Luhansk Oblast border, although pockets of Ukrainian resistance may remain in and around Lysychansk. Russian Defense Minister Sergey Shoigu announced that Russian forces have captured Luhansk Oblast on July 3, after seizing Lysychansk and settlements on the Luhansk Oblast administrative border. The Ukrainian General Staff also announced that Ukrainian forces withdrew from Lysychansk to avoid personnel losses. Russian forces have likely not fully cleared Lysychansk and Luhansk Oblast as of July 3, despite Shoigu's announcement. The Russian Defense Ministry stated that Russian forces are still fighting within Lysychansk to defeat remaining encircled Ukrainian forces, but the Ukrainian withdrawal means that Russian forces will almost certainly complete their clearing operations relatively quickly.
Russian forces will likely next advance on Siversk, though they could launch more significant attacks on Bakhmut or Slovyansk instead or at the same time. Ukrainian forces will likely continue their fighting withdrawal toward the E40 highway that runs from Slovyansk through Bakhmut toward Debaltseve. It is unclear whether they will choose to defend around Siversk at this time.
Two very senior Russian commanders are reportedly responsible for the tactical activities around Lysychansk. Commander of the Central Military District Colonel General Aleksandr Lapin and Commander of the Russian Aerospace Forces Army General Sergey Suvorikin (who also commands Russia's "southern" group of troops in Ukraine) have been responsible for securing Lysychansk and the area to the west of it respectively. The involvement of two such senior officers in the same undertaking in a small part of the front is remarkable and likely indicates the significance that Russian President Vladimir Putin has attributed to securing Lysychansk and the Luhansk Oblast border as well as his lack of confidence in more junior officers to do the job.
Ukrainian forces likely used US-provided HIMARS rocket artillery systems to strike a Russian ammunition depot at the Melitopol airfield on July 3. Melitopol Mayor Ivan Fedorov reported that Ukrainian forces launched two strikes on one of the four Russian depots in Melitopol. Russian Telegram channel Rybar released footage of a large cloud of smoke over the city, and Russian-appointed Melitopol Governor Yevhen Balytskyi falsely claimed that Ukrainian forces aimed to strike residential buildings, but instead hit areas around the airfield.
The Kremlin likely seeks to expand Russian state control over private Russian companies that support elements of Russia's military industrial base. The Ukrainian Military Intelligence Directorate (GUR) reported on July 3 that the Russian government's inability to pay Russian firms supporting Russia's war in Ukraine is degrading Russia's ability to repair damaged vehicles. The GUR reported that the directors of Russian military vehicle repair centers are not accepting new Russian equipment for repair because the Russian military has not paid these centers for previous work. Recently proposed Russian legislation suggests that Kremlin leadership shares GUR's assessment. Russian legislators in the Russian State Duma submitted a bill on June 30 that would empower the Kremlin to introduce "special measures in the economic sphere" enabling the Russian government to force private Russian companies to provide supplies for Russian military operations. The bill prohibits Russian businesses from refusing to fulfill Russian government procurement orders connected to Russian military operations.
https://www.understandingwar.org/backgrounder/russian-offensive-campaign-assessment-july-3
Comment: The Russian MOD announced the seizure of Lysychansk on 2 July although the Ukrainian MOD said their forces were still fighting there. In actuality, the Ukrainians were most likely withdrawing in earnest on 2 July with only a DLIC still in the city. Even World Central Kitchen announced today they made their last food distribution in Lysychansk several days ago.
The Ukrainians withdrew because the the Russians were about to finally create a Donbas cauldron around Lysychansk. The Russians should have been concentrating on that maneuver instead of wasting weeks beating their heads against Severodonetsk. The flanking of Lysychansk would have accomplished the taking of Severodonetsk without the heavy losses incurred with the continuous frontal assaults on that city. It wouldn't have been the grand cauldron that was supposed to net the bulk of the Ukrainian Army that so many were crowing about months ago, but it would have been far better than what they suffered in those months of orc-like frontal attacks. As one Ukrainian soldier said back in March, "We're very lucky they're so f*cking stupid." 
Now we'll see what the Russians have left to throw at the Slovyansk-Kramatorsk-Bakhmut line. Given the string of hits, mostly by HIMARS, on Russian ammunition supply points, the Ukrainian defenders may see a drop in the intensity of shelling. Or maybe the Russians will decide to strengthen their defenses on the Kherson front. That front is far more important to the Russian cause than the Donbas.
TTG