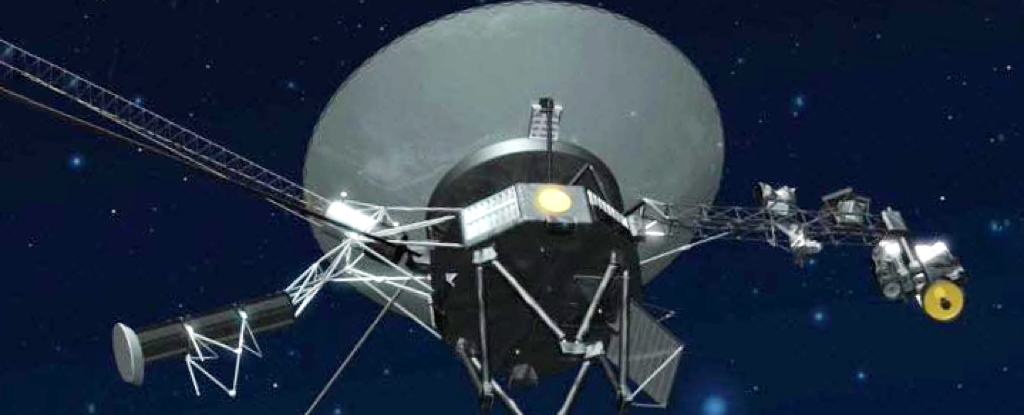 UPDATE, Aug. 4, 2023: NASA has reestablished full communications with Voyager 2. The agency's Deep Space Network facility in Canberra, Australia, sent the equivalent of an interstellar "shout" more than 12.3 billion miles (19.9 billion kilometers) to Voyager 2, instructing the spacecraft to reorient itself and turn its antenna back to Earth. With a one-way light time of 18.5 hours for the command to reach Voyager, it took 37 hours for mission controllers to learn whether the command worked. At 12:29 a.m. EDT on Aug. 4, the spacecraft began returning science and telemetry data, indicating it is operating normally and that it remains on its expected trajectory.
UPDATE, Aug. 1, 2023: Using multiple antennas, NASA's Deep Space Network (DSN) was able to detect a carrier signal from Voyager 2. A carrier signal is what the spacecraft uses to send data back to Earth. The signal is too faint for data to be extracted, but the detection confirms that the spacecraft is still operating. The spacecraft also continues on its expected trajectory. Although the mission expects the spacecraft to point its antenna at Earth in mid-October, the team will attempt to command Voyager sooner, while its antenna is still pointed away from Earth. To do this, a DSN antenna will be used to "shout" the command to Voyager to turn its antenna. This intermediary attempt may not work, in which case the team will wait for the spacecraft to automatically reset its orientation in October. Once the spacecraft's antenna is realigned with Earth, communications should resume.
A series of planned commands sent to NASA's Voyager 2 spacecraft July 21 inadvertently caused the antenna to point 2 degrees away from Earth. As a result, Voyager 2 is currently unable to receive commands or transmit data back to Earth.
https://www.jpl.nasa.gov/news/nasa-mission-update-voyager-2-communications-pause
Comment: I heard this story on the BBC over the weekend. It was narrated in a far more melodramatic and interesting style than the dry NASA updates. It began with the commands sent to Voyager 2 on 21 July containing an error that caused the craft to shift its antenna 2 degrees out of whack. The human error in this was almost avoided. A check of the code revealed the error and a new command file was coded. Unfortunately, when it came time to send the code, the original code containing the error was sent rather than the corrected code. Talk about a face-palm moment.
I wouldn't be surprised if the code was written in machine language so I also wouldn't be surprised there was an error. I am surprised that the faulty code was still in a position that it could be sent by mistake. Wouldn't it be immediately isolated from the operational networks as soon as the error was discovered? Aparently not. But I guarantee new procedures have been developed to ensure this kind of file mix up doesn't happen again.
The good news in this story is that, even if the rescue "shout out" failed, a failsafe was written into Voyager's code that would have reset to default in October. That's some far thinking coding. I know that a program running continuously for an extended period of time tends to accumulate small errors. At some point those errors will lead to a failure. For that reason it was common to reset or reboot a program periodically to avoid an unexpected catastrophic failure. I don't know if that's the case now. It was in the days of MS-DOS. I'll have to ask my sons about that.
TTG