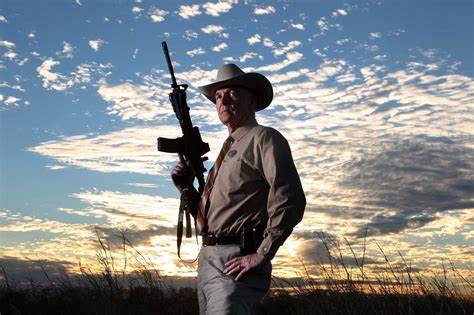 "Texas GOP Gov. Greg Abbott vowed to do the "job of the federal government" in securing the U.S. border, and he announced a number of moves Thursday, including picking up the building of the Trump border wall in his state.
"I will announce next week the plan for the state of Texas to begin building the border wall in the state of Texas," Gov. Abbott said at a border summit Thursday in Del Rio, Texas.
Perhaps equally noteworthy, the governor's disaster declaration to address the border crisis will include potentially arresting anyone illegally entering the state of Texas.
After the summit, Gov. Abbott tweeted the highlights of his plans:
"Enhanced Border Security Plan:
Disaster declaration — individuals entering TX illegally subject to arrest
Task Force
Approving over $1B in funding for border security
Building border barriers
Interstate compact powers"
Comment: Well, pilgrims, being a state means something different in New Jersey and Texas. PL
https://www.newsmax.com/us/texas-border-wall-crisis/2021/06/10/id/1024703/