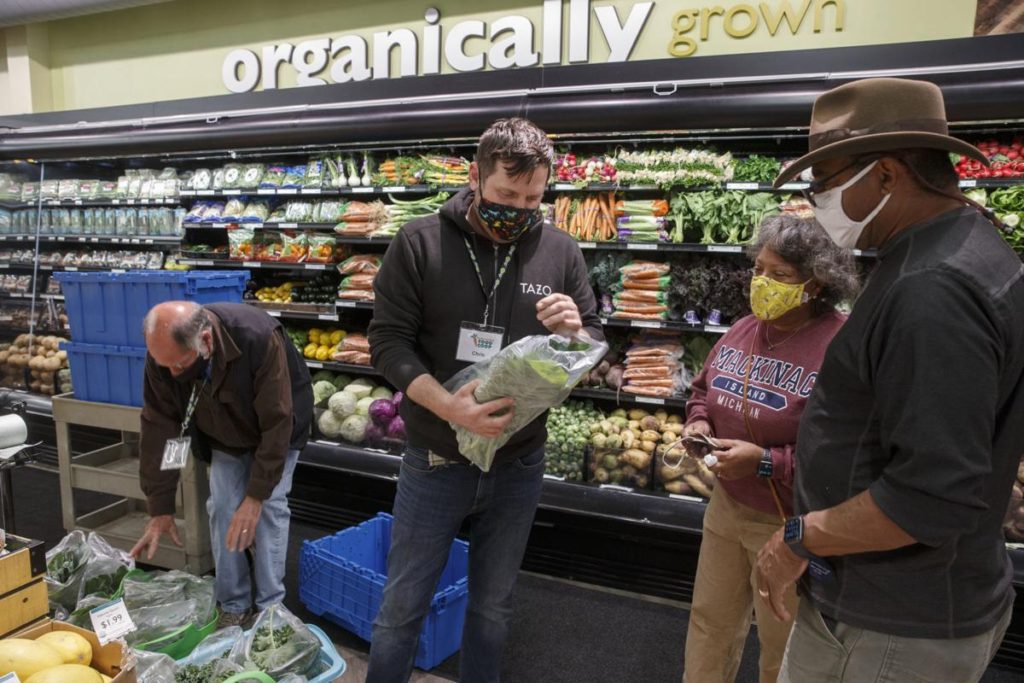 Or in the words of Buckaroo Banzai, "No matter where you go, there you are." Damned good movie, btw. I have always preferred my local print newspaper to the infinite stream of information on the internet. This morning the Free Lance-Star led with a joyous and uplifting article on the rousing success of the Fredericksburg Food Cooperative, above the fold, on the left with a big color photo, over three quarters of the front page actually. The first national bit of news doesn't appear until page A6. Truly glorious.
https://fredericksburg.com/news/local/fredericksburg-food-co-op-off-to-a-successful-start/article_383448f4-cd01-53ff-96e6-6b4615670ae8.html#tracking-source=home-top-story
As are most local papers, the Free Lance-Star is a shadow of its former glory. But I cling to it desperately and defiantly for the reasoned window it offers into my world, the world I inhabit and interact with on a daily basis. That paper and the stacks of books, real books, in our local library system are a welcome sanctuary from the hyperventilating outrage offered by Twitter, FaceBook, all the cable news shows and blogs with their partisan panties perpetually in a bunch. Don't get me wrong. The internet is great, but a steady diet of it will rot your brain and worry you to death.
Now back to that triumphant article about the Fredericksburg Food Co-op. It reminded me of the still robust connections in this region. Fredericksburg reliably votes democratic. It is 60% White, 25% Black, 10% Hispanic and the rest are Asian, Asian-Pacific, Native American and mixed. We had our BLM Summer last year, but it was relatively mild. We have our share of artsy types, military and military veterans, immigrants and people, like me, who came from elsewhere. The rural counties surrounding the city vote republican. A lot of the rural folk have been here for generations and remember when the region was truly rural. The Free Lance-Star's Donnie Johnston chronicles the rural area well in his daily column. Like Donnie Johnston's column, this local food co-op is a magnificent way to draw the rural and urban of the region together rather than allowing them to descend into separate and disconnected factions. It also reinforces the resiliency of us all. I am excited to read of the success of our Fredericksburg Food Co-op. It bodes well for our local future…. in spite of the internet's dire warnings of impending doom and renewed civil war. As the opening song of another wonderful movie, Father Goose, says, "If you don't happen to like it, pass me by."
TTG