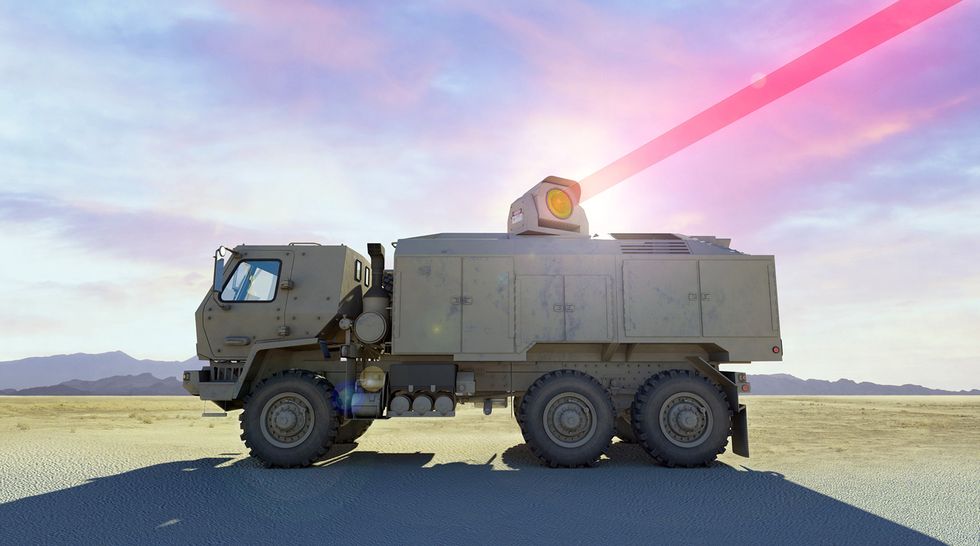 "The U.S. Army wants to develop a new laser weapon that is more powerful than existing weapons by nearly three orders of magnitude, but lasts just a fraction as long.
The service posted a notice for the prospective new weapon at the Pentagon's Small Business Investment Research website, calling the weapon the Tactical Ultrashort Pulsed Laser for Army Platforms. The Army believes it can merely aim the laser at a drone to both damage it and fry its electronic guts.
Most military lasers are continuous wave lasers, or those that blast a target with a continuous beam of energy. Continuous wave lasers need that blast because they effectively work like blowtorches, heating the surface of a target—say, a flying drone—until a part melts off, inducing aerodynamic failure and a crash, or the fuel or explosive payload explodes.
The problem? Sometimes continuous wave lasers, often in the kilowatt class, need to focus on a single point on a target for a few seconds to work properly.
Ultrashort Pulse Lasers, however, would trade duration for power, firing a 1-terawatt, 200-femtosecond-long burst of laser energy. For context, 1 terawatt is 1 trillion watts, while 1 femtosecond is the equivalent of 1 quadrillionth of a second." PM
Comment: This baby will burn the feathers off any drones silly enough to come within range of a ground force so equipped. A companion piece in PM says that USAF want to put similar lasers on fighter aircraft. pl
https://www.popularmechanics.com/military/weapons/a35603466/us-army-building-most-powerful-laser-weapon-ever/