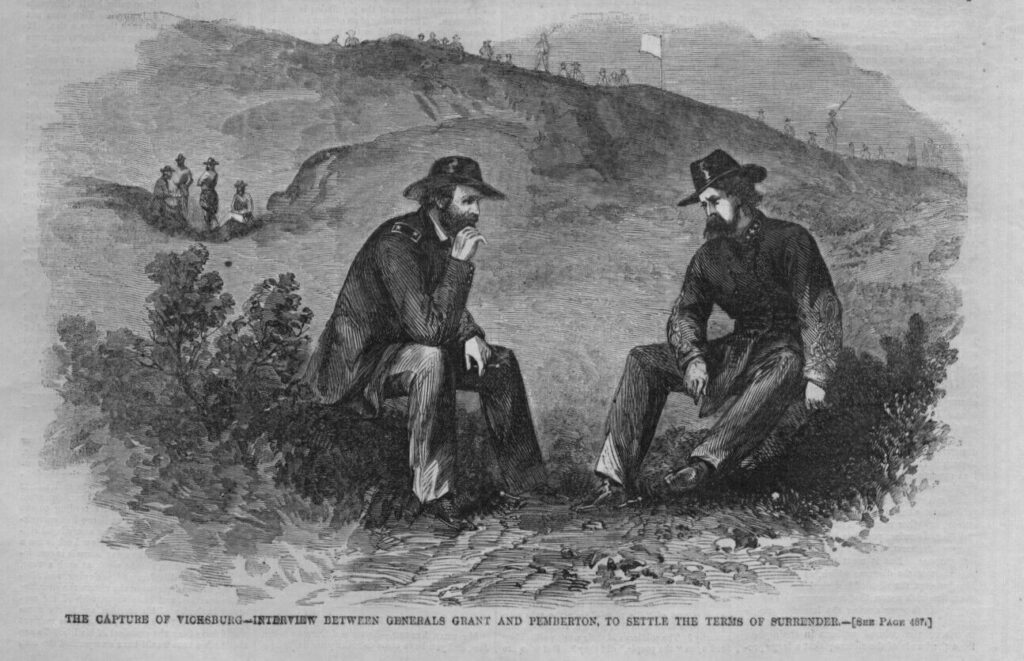 Why was Robert E. Lee so opposed to sending help to Mississippi in 1863?
That question was certainly on the mind of Confederate Secretary of War James Seddon that season. By default, then, it was also on Lee's.
Anchored on bluffs lining the Mississippi River, Vicksburg was the key to success in the West for either side as the war entered its third year. The "fortress" city's topographical dominance gave Confederates the ability to control traffic up and down the river and also served as a vital connection to Southern interests in the Trans-Mississippi Theater. 
The Union high command in Washington and the region's army commander, Maj. Gen. Ulysses S. Grant, were well aware of Vicksburg's strategic importance. Grant had made stabs at the city for months, to no avail, but his tenaciousness worried the once-confident Mississippians, who demanded a strong response and reliable leadership.
Department commander General Joseph E. Johnston was the highest-ranking Confederate commander in the Western Theater. He was, however, ensconced at the headquarters of General Braxton Bragg in Tullahoma, Tenn., where Bragg's Army of Tennessee seemed to dominate Johnston's attention. Meanwhile, the commander of the Vicksburg garrison, Lt. Gen. John Pemberton, was a Pennsylvanian who had thrown his loyalty in with the Confederacy only because of his marriage to Virginia native Martha Thompson—and thus, to some Southerners, could not be trusted. Worse, he had never held such an important field command in his career.
As the situation along the Mississippi looked more and more questionable, Seddon sought solutions. One option would be to send reinforcements directly to Pemberton, another to send them to Johnston, who left Bragg's headquarters and arrived in the Mississippi capital of Jackson on May 13, with orders from Seddon to take command of troops in the Magnolia State and coordinate the struggle for Vicksburg.
But from where would those reinforcements come?
https://www.historynet.com/what-if-robert-e-lee-had-sent-troops-to-vicksburg/
Comment: One more on the Civil War. While Lee at Gettysburg may have been the Confederacy's hight water mark, the fall of Vicksburg on the following day could be described at the beginning of the inexorable end of the Confederacy. Many historians and Civil War buffs have asked the question posed above by Chris Mackowski. These "what ifs" and alternate history theories are little more than academic exercises, but this essay is eye opening about what was debated in Richmond in the Spring and early Summer of 1863.
I wish I had a chance to discuss this question with Colonel Lang. He said he was not that familiar with the western theater, but I bet he was intimately familiar with the war deliberations in Richmond. A missed opportunity. My initial thoughts were that Lee's reluctance to shore up the western theater had much to do with his fighting for Virginia rather than the Confederacy, but his reasons were clearly not that simple. He had valid strategic considerations as outlined in Mackowski's essay. He probably also had no idea how brilliantly Rosecrans would prosecute the Tullahoma Campaign or was yet aware that Grant had the mind and stomach to prosecute the war to its finish.
TTG