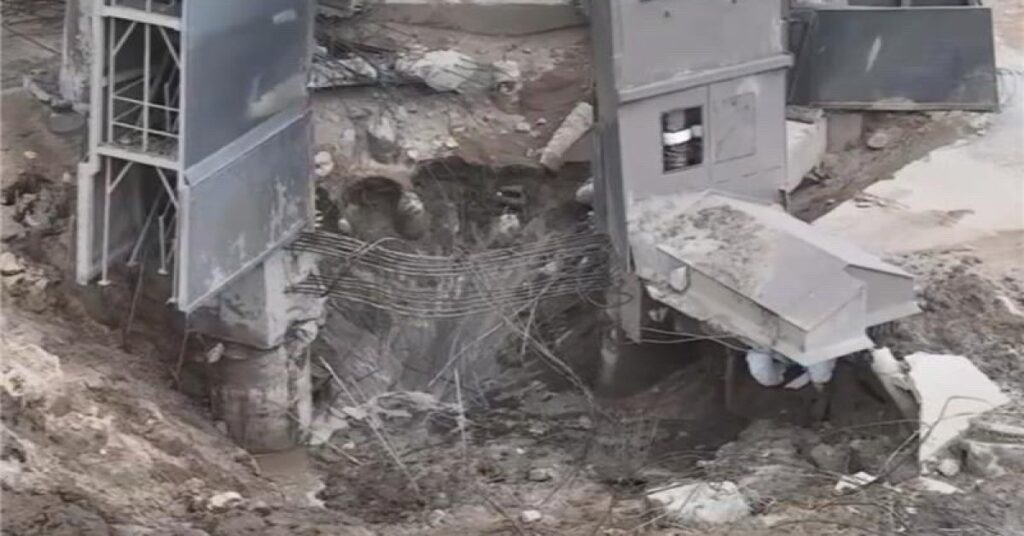 Musk didn't wait long to bounce back. He has thus just announced that SpaceX will attempt a new Starship orbital flight in two months at the latest, which means no later than the third week of June.
He made the announcement after a post on Twitter from journalist Eric Berger saying that "the damage in Boca Chica at the Starbase launch site looks pretty serious, but a former senior SpaceXer from there says he believes the pad can be repaired; and a (water-cooled?) flame diverter installed in 4 to 6 months. Just passing on what I was told." 
Musk responded. "3 months ago, we started building a massive water-cooled, steel plate to go under the launch mount," the tech mogul said on Apr. 21, just 24 hours after the explosion. "Wasn't ready in time and we wrongly thought, based on static fire data, that Fondag would make it through one launch. Looks like we can be ready to launch again in 1 to 2 months," he added without providing an exact date.
Aware that this schedule is hyper ambitious, Musk then explained, on Apr. 22, that the engines may have caused unexpected damage. "Still early in analysis, but the force of the engines when they throttled up may have shattered the concrete, rather than simply eroding it," he argued. "The engines were only at half thrust for the static fire test."
https://www.thestreet.com/technology/elon-musk-sends-important-message-about-spacex
Comment: Elon is certainly optimistic and the launch was successful in that a hell of a lot was learned. Spacex has a clear path for realizing a host of improvements for the next launch. But I doubt they'll be ready to go in one or two months.
The launch pad design was a huge mistake. Although constructed with super strength fondag concrete, it was no match for all those raptor engines at 90% throttle. The mistake of the launch pad design and construction may be what lead to a failure of eight out of thirty three Raptor 2 engines. The debris kicked up during launch probably damaged and cause the failure of those eight engines. Because of that, acceleration was not "nominal" by any stretch of the imagination.
Another design flaw was the planned manner of stage separation. The intent was to tip the rocket a bit and the Starship will naturally separate from the booster. Well the rocket did a 360 flip and the Starship still did not separate. A simple change in technique may fix that.
Another problem was the destruct technique. Explosive charges on each of the fuel tanks were supposed to cause the entire rocket to destruct rapidly. What happened was the explosive charges poked holes in the tanks causing plumes of fuel to vent uncontrollably before the whole contraption eventually exploded. The FAA is going to want that fixed before they issue clearance for the next launch. In fact, I'm pretty sure the FAA will want a full report of what went wrong and how it was fixed before issuing clearance. The investigation will not be a one to two month process. It never was for any NASA catastrophic launch failure.
Elon's "let 'er rip and see what happens" philosophy may have SpaceX ready to launch in two months, but I doubt that will satisfy the FAA. My guess is that they'll first want to see a redesigned launch pad tested at 90% throttle and a redesigned self-destruct mechanism. It's all doable, but we're a long way from colonizing Mars.
TTG
https://m.dailykos.com/stories/2023/4/22/2165317/-A-Starship-Post-mortem-Why-the-giant-rocket-failed-and-why-it-s-Elon-Musk-s-fault