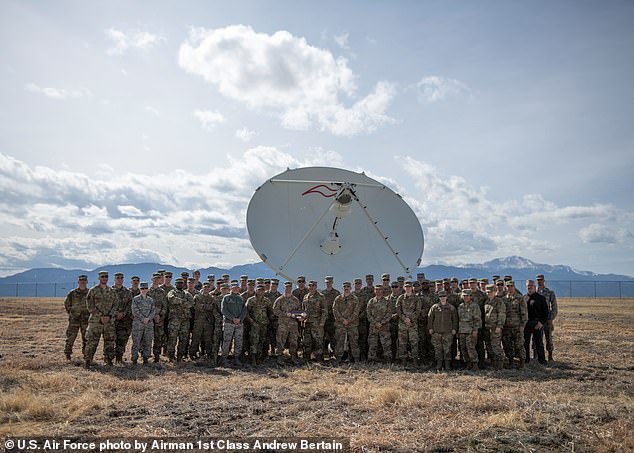 WASHINGTON – Vice President Kamala Harris announced April 18 that the United States will ban direct-ascent anti-satellite (ASAT) missile tests that create orbital debris. "These tests are dangerous and we will not conduct them," Harris said in a speech at Vandenberg Space Force Base in California.
The self-imposed U.S. ban on destructive anti-satellite weapons tests is an effort to start an international push to develop "new norms for responsible behavior in space," she said. Harris called on every nation to do the same.
Tests like the one Russia carried out in November 2021 and China conducted in 2007 are "one of the most pressing threats to the security and sustainability of space," she said. The destruction of space objects through direct-ascent ASAT missile testing is "reckless and irresponsible." These tests are intended to develop anti-satellite weapons that would be used to "deny the United States our ability to use our space capabilities," she said.
https://spacenews.com/u-s-declares-ban-on-anti-satellite-missile-tests-calls-for-other-nations-to-join/
Comment: This sounds like we are ceding the high ground to our potential enemies, but is it? This ban only applies to direct ascent ASAT weapons. Anybody, including us, who uses these space debris producing weapons run the risk of denying orbital use to all. I think we're going in a different direction… directed energy weapons. The below is from a C4ISRNET article from last June.
WASHINGTON — The head of the Space Force acknowledged that the U.S. is developing the "appropriate" directed-energy systems to maintain American space superiority, although he declined to provide details in the unclassified setting of a June 16 congressional hearing. Noting that directed-energy systems could be a possible defensive tool for American satellites, Rep. Jim Langevin, D-R.I., asked Chief of Space Operations Gen. Jay Raymond whether the United States was adequately developing a directed energy portfolio "to be an effective capability for space dominance."
"Yes sir, we are," Raymond responded, suggesting that they discuss the issue in more detail in a classified setting. "We have to be able to protect these capabilities that we rely so heavily on." In a statement to C4ISRNET, a Space Force spokesperson said, "General Raymond has stated many times that China and Russia have directed energy capabilities that are designed to damage or destroy our satellites. His response to Congressman James Langevin's question was confirming that our architecture developments in the face of these threats are appropriate."
https://www.c4isrnet.com/battlefield-tech/space/2021/06/16/the-space-force-wants-to-use-directed-energy-weapons-for-space-superiority/
Comment: In my opinion, the announced ban on direct ascent ASAT testing is pure IO. Our approach to ASAT is directed energy and our Space Force is probably far enough along in their development to publicly drop the direct ascent, debris producing approach. Good move, I think.
TTG