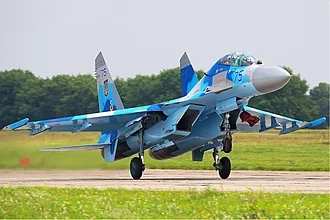 "The airspace over Ukraine is still being contested as Ukrainian forces continue to fight back against the Russian invasion, according to a senior U.S. defense official on Sunday.
"That means that the Ukrainians are still using both aircraft, and their own air and missile defense systems, which we believe are still intact and still viable," said the official in an off-camera press briefing released by the Department of Defense. "Though they have been, as I said yesterday, there's been some degradation by the Russians."
Roughly two-thirds of Russian forces located along the border have now been committed inside Ukraine, an increase from 24 hours earlier when about half of those forces were committed inside the country, the official said. "
"The Russian momentum during the invasion has slowed, and there was no indication that the Russian military has taken control of any major cities in Ukraine, despite that being their goal, the official said.
Russia is continuing to advance in three major "axes" of Ukraine since beginning an invasion early Thursday.
But the Russian forces continue to face stiff resistance from Ukraine, along with fuel and logistics shortages in their advance on Kharkiv, the country's second-largest city located near the border with Russia in the east. "
Comment: The question arose here of whether or not there would be a Ukrainian Air Force that foreign volunteers could reinforce. Here's the answer to that question. pl
https://www.foxnews.com/world/airspace-over-ukraine-still-contested-senior-us-defense-official