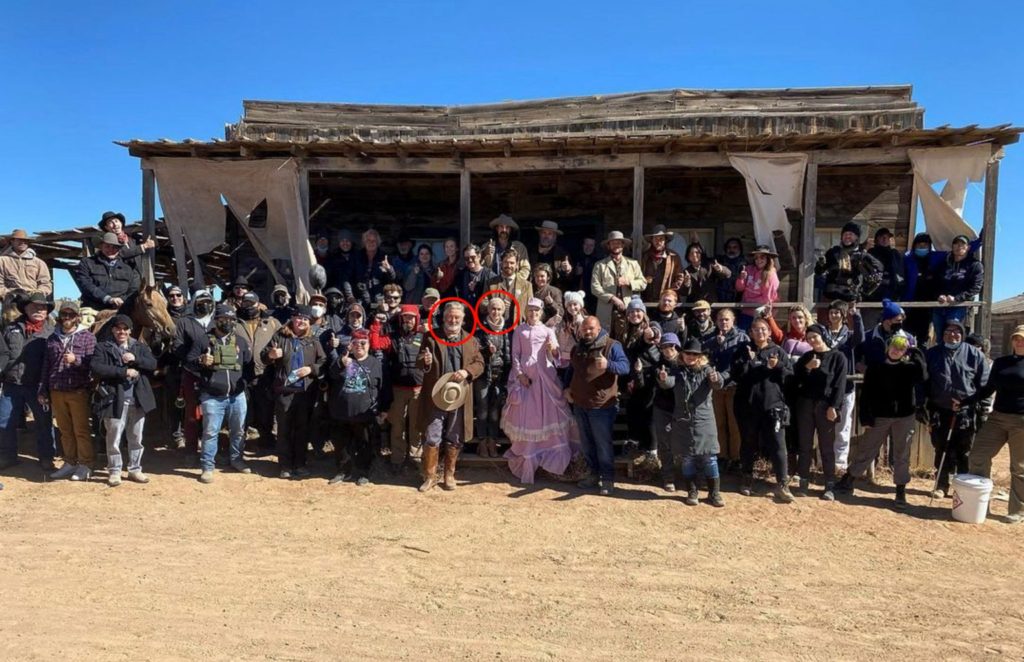 MSN Reports,"On Thursday, the Santa Fe Sheriff's Department announced in a press release that Souza, 48, was injured on set after Baldwin, 63, discharged a prop firearm. " You have to read all the way to paragraph 1,2,3,4,5,6,7 that "Thursday's tragic accident killed cinematographer Halyna Hutchins, 42, who was airlifted to the University of New Mexico Hospital and later died from her injuries, according to the sheriff's department."
"Alec Baldwin repeatedly asked why he was given a "hot gun" after his prop weapon discharged." "In all my years, I've never been handed a hot gun," the actor allegedly kept saying." If only the technology for adding Sound Effects to movies existed, they could add sound aftwards and use guns that don't shoot, or fire only blanks. If only Hollywood had good paying union jobs like Joe Biden keeps talking about. Then there would be union work rules and a union armorer. Oh, that's who Hollywood is blaming for the killing. Rather than the man who wondered what it was like to kill an innocent man. "I am innocent, Innocent! of this man's blood" said Pontus Pilate.
Yeah, Alec Baldwin don't know nuff'n 'bout guns. What's the thing called a 'trigger' and how does that work? Even the idiot teen from Parkland knows better than that.
Why isn't Alec Balwin in jail and charged with, at a minimum, manslaughter? "In 2019 he was convicted of harassment after an argument outside his apartment block. That's a history of violence. Anyone not a millionaire actor would already be in custody. I'm sure we'll be hearing from Marjory Stoneman Douglass students, Moms Demand Action, and Everytown for Gun Safety any day now. I look forward to them demanding a ban on the use of guns on Hollywood movie sets.
Put the killer in jail. Let him lawyer up.
Post by Fred.