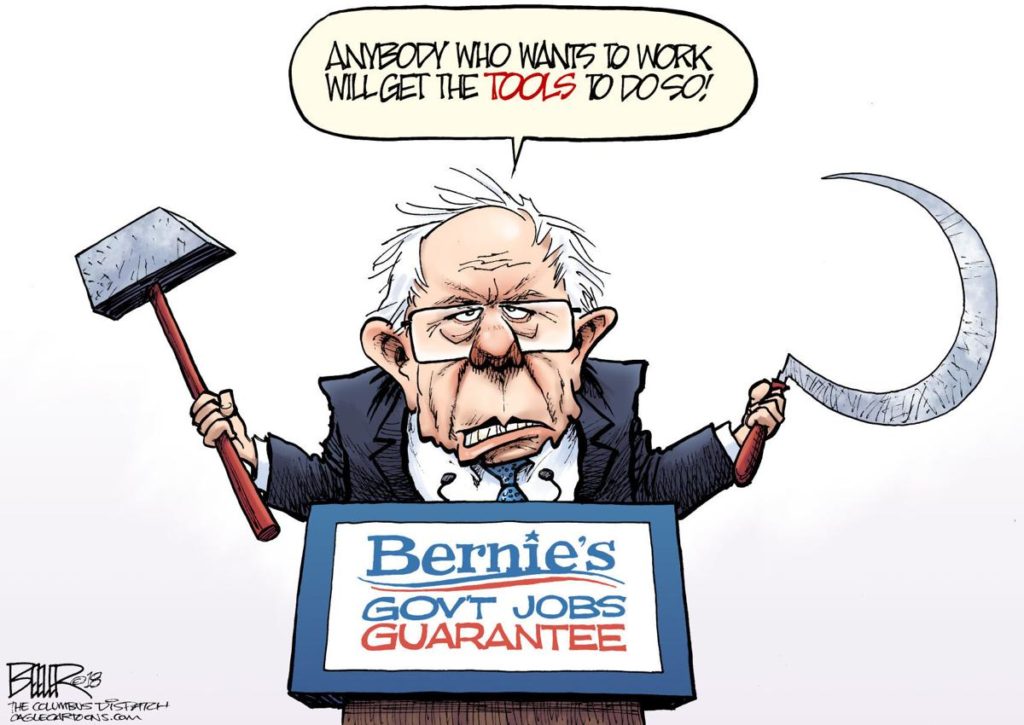 "Vermont Sen. Bernie Sanders has a long history of praising Cuba's regime, which is currently cracking down on protesters demanding freedom after decades of communist rule.
Sanders faced scrutiny for initially remaining silent on the protests that erupted across Cuba over the weekend, before issuing a statement late Monday night. His statement urged the government to refrain from violence, but also criticized the U.S. for its trade embargo on the island country.
The protests could put Sanders in an awkward spot, given his consistent praise for the communist regime.
Sanders defended his past praise for deceased Cuban dictator Fidel Castro in an interview he gave last year as he was leading the Democratic presidential primary.
"We're very opposed to the authoritarian nature of Cuba but, you know, it's unfair to simply say everything is bad," Sanders said in a "60 Minutes" interview. "You know? When Fidel Castro came into office, you know what he did? He had a massive literacy program. Is that a bad thing? Even though Fidel Castro did it?"
Video footage unearthed last year showed Sanders recalling his excitement for the communist revolution during a speech in the 1980s.
"I remember, for some reason or another, being very excited when [former Cuban dictator] Fidel Castro made the revolution in Cuba," he said, while speaking at the University of Vermont in 1986. "I was a kid … and it just seemed right and appropriate that poor people were rising up against rather ugly rich people."
During that speech, Sanders said he almost had to "puke" when he saw former President John F. Kennedy push his opponent at the time, former President Richard Nixon, to be tougher on Cuba. "For the first time in my adult life, what I was seeing is the Democrats and Republicans … clearly that there really wasn't a whole lot of difference between the two," he said."
Comment: Yes, the communist government in Cuba has done a few good things. One that comes to mind is their development of an effective treatment for diabetic foot ulcers. I could come up with a few more if I bothered to try. This is impressive but Sander's embrace over decades of communism and its endlessly oppressive regulation of life and his idiot behavior in such acts as his Intourist conducted honeymoon trip to the USSR contrast nicely with his ownership as landlord of several properties in Vermont. The only way to explain Comrade Bernie's continued election in Vermont is the political triumph and dominance of the Ben and Jerry crowd. pl
Bernie Sanders' long history of praising Cuba's communists | Fox News