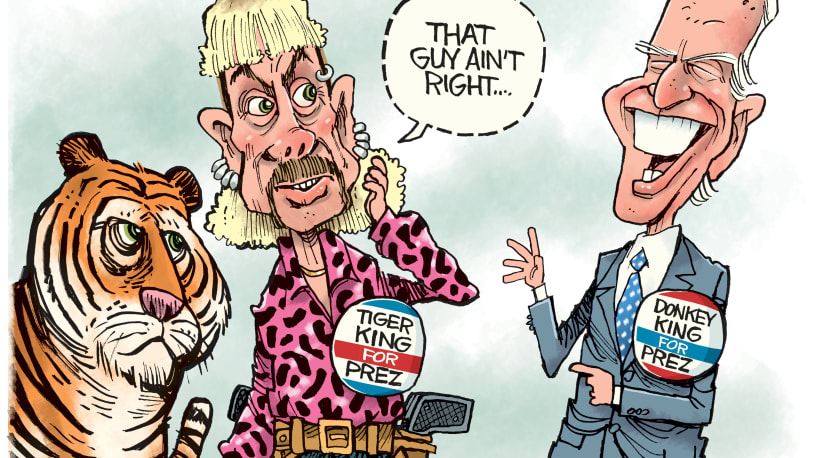 "President Joe Biden blamed Republicans for threatening democracy and getting in the way of his agenda. He made those remarks while appearing Jimmy Kimmel Live this week.
The Democrat said he would not side step the Constitution like former President Donald Trump, even though Biden is averaging more executive orders than his predecessor.
When Kimmel asked him how he would get anything done with uncooperative Republicans, Biden jokingly said he would imprison his political opponents."
Comment: Does anyone recall Trump "joking" about imprisoning his opponents? The Dems like to talk about Trump violating the Constitution. When did he do that and how?
When a man as stupid, crooked and mean as Biden says something like this to all the world it is not a joke. It is a threat. pl
Biden jokes about jailing opponents on Jimmy Kimmel Live | One America News Network (oann.com)